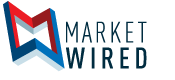 iTradeNetwork Appoints Rhonda Bassett-Spiers as President
/EINPresswire.com/ -- Company Looks to Future with the Addition of Software Executive with Track Record of Sustained Success
DUBLIN, CA--(Marketwired - October 12, 2016) - iTradeNetwork, the leading global provider of on-demand supply chain management and intelligence solutions purpose-built for the food industry, today announced the appointment of Rhonda Bassett-Spiers as President. Ms. Bassett-Spiers succeeds Marie-France Nelson, acting President, who remains as CFO.
"We are delighted to take iTradeNetwork into the future under the leadership of Rhonda Bassett- Spiers," said Neil Hunn, Roper Group Executive. "The company is poised for strong growth and Rhonda is the right executive to take full advantage of the unique opportunity we have before us in the market."
Ms. Bassett-Spiers has 24 years' experience in Silicon Valley technology companies. Most recently, Rhonda was the Executive Vice President of US Payments for Fundtech, where she helped to transform and grow the business, as well as orchestrate the D+H acquisition in 2015. Prior to this, Rhonda was the Chief Operating Officer (COO) at CashEdge, where she led the efforts to triple revenue in four years, as well as launch a number of product innovations in the payments industry. Earlier in her career, Rhonda was the COO of Control 4, the Chief Information Officer (CIO) at BEA Systems, and held a number of roles in supply chain, manufacturing and software development at Hewlett-Packard Company. Rhonda was also a board director of BigFix, an endpoint and security management company, and provided strategic oversight to grow revenue to $80M in five years.
"iTradeNetwork possesses a rare combination of great customers, outstanding products, and a rich history of market leadership; all made possible by a talented and dedicated group of employees," said Rhonda Bassett-Spiers. "We are uniquely positioned to accelerate our growth in the U.S. and EMEA, while continuing to deliver innovative solutions and unequaled value to our customers."
About iTradeNetwork, Inc.
iTradeNetwork, Inc. is the leading global provider of on-demand supply chain management and intelligence solutions purpose built for the food industry. iTradeNetwork's collaborative solutions enable greater efficiency and reliability through food lifecycle management. Built upon deep industry expertise and a rich standards-based data foundation with over 10,000 trading partners on the network, iTradeNetwork's solutions allow growers, shippers, manufacturers, distributors, operators and retailers to sustainably source product, track quality, and increase food safety compliance. Our solutions strengthen trading partner relationships leading to lower costs, greater revenue, and an improved customer experience. iTradeNetwork is a unit of Roper Technologies, a Standard and Poor's S&P 500 index company. For more information about iTradeNetwork, please follow us at @ITNteam and visit us at: www.iTradeNetwork.com.
© 2016 iTradeNetwork, Inc. All rights reserved. iTradeNetwork and the iTradeNetwork logo design are either registered trademarks or service marks of iTradeNetwork, Inc. in the United States and/or other countries. All other trademarks and registered trademarks are property of their respective holders.