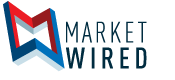 Global ETBE Market to See Moderate Growth, Predicts Merchant Research & Consulting in Its New Report
/EINPresswire.com/ -- LONDON, UNITED KINGDOM--(Marketwired - October 12, 2016) - Produced from isobutylene and ethanol with the help of the catalytic reaction, Ethyl Tertiary Butyl Ether (ETBE) is used to be blended to gasoline in order to improve overall quality of the air since it enables gasoline to burn in a cleaner way. ETBE can boast higher compatibility with engines and pipelines if compared to ethanol.
In the EU, the ETBE's maximum blending level stands at 10% in the E10 gasoline and 17.24% mass in the E5.
Bio-ETBE is also very popular in the EU. It is made use of in fuel distribution systems and conventional vehicles. At present, it holds the largest share of the bioethanol destined for the EU market for gasoline.
The demand for ETBE is subject to seasonal changes: it usually increases in summer and goes down in the non-driving season. This summer was not an exception. The demand went up in most western European countries (in particular across holiday destinations).
The global ETBE market has been growing at a moderate years and this trend is expected to continue in the years to come.
In-demand research report "Ethyl Tertiary Butyl Ether (ETBE): 2016 World Market Outlook and Forecast up to 2020" prepared by Merchant Research & Consulting Ltd. is now available at mcgroup.co.uk.
Report Details:
Title: Ethyl Tertiary Butyl Ether (ETBE): 2016 World Market Outlook and Forecast up to 2020
Published: September, 2016
Pages: 120
Price: US$ 4,500.00 Single User (PDF)
Web-link: https://mcgroup.co.uk/researches/ethyl-tertiary-butyl-ether-etbe
This research report draws up a detailed picture of the past and present situation in the ETBE marketplace. The study starts with a detailed introduction to this market space. It investigates the ETBE capacity (globally, region- and country-wise). The report also explores production trends and delves deep into the consumption dynamics. The research study is also a source of valuable information on the global trade and prices. It concentrates on performance of the marketplace across major regions and countries. The research report covers top companies and throws light on the feedstock market performance and end-use markets. Future projections for the ETBE market are available in the study, too.
Report Highlights:
all-round overview of the market space;
coverage of production and consumption trends;
insights into the trade dynamics;
analysis of the competitive situation;
company profiles;
future outlook for the marketplace.
More cutting-edge reports can be found at Merchant Research & Consulting website.
Contacts
Merchant Research & Consulting, Ltd.
Alena Amberly
Tel: +44 (20) 7558-8740
Fax: +44 (20) 7900-3970
info@mcgroup.co.uk