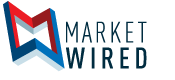 APAC Takes Lead in Global Acetic Acid Market, Says Merchant Research & Consulting in Its Cutting-Edge Report
/EINPresswire.com/ -- LONDON, UNITED KINGDOM--(Marketwired - October 12, 2016) - Driven by the escalating demand from such applications as purified terephthalic acid (PTA) and vinyl acetate monomer (VAM), the world's acetic acid market is likely to enjoy positive growth through 2020. PTA is the key raw material for the PET production (PET is extensively used in the packaging industry). Therefore, growth in the packaging market will directly impact the demand for acetic acid in the next five years.
The VAM production currently accounts for around one-third of the worldwide acetic acid demand. It is predicted to be the major acetic acid end-use sphere in the years ahead.
APAC is the top regional market for acetic acid; the region accounts for over a half of the global acetic acid consumption. China and Taiwan are the key acetic acid consumers in the APAC region. In the years to come, India will register remarkable growth in the acetic acid market. The APAC acetic acid market is expected to continue following an upward trend through 2020, spurred by increasing population, expanding industries, rising investments, favourable government initiatives and constantly enhancing demand from end-use sectors.
New research publication "Acetic Acid (AcOH): 2016 World Market Outlook and Forecast up to 2020" published by Merchant Research & Consulting, Ltd. gives a clear understanding of the current scenario in the worldwide acetic acid market. It also presents historical insights, provides a granular analysis of the key factors shaping the market, explores top challenges and emerging growth opportunities, investigates the prevailing and future possible trends. The research report scrutinizes the competitive landscape, gives detailed profiles of top market players, reviews the recent acetic acid industry developments and contains an all-round market overview at different geographical scales. In addition, future forecasts for the global acetic acid market through 2020 are available in this report.
Many other research reports by Merchant Research & Consulting are offered at the publisher's website.
Contacts

Merchant Research & Consulting, Ltd.
Alena Amberly
Tel: +44 (20) 7558-8740
Fax: +44 (20) 7900-3970
info@mcgroup.co.uk