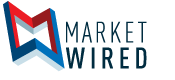 Acclaimed Black Violin Slated to Perform November 15 at Colorado "I Have A Dream"(R) Foundation Gala
/EINPresswire.com/ -- Dreamers Olivia Ferrales, Fuad Abdi, Angel Rios to Receive Summit Award; Honorees Include Ken Tuchman, Denver Active 20/30 Children's Foundation
Kenneth Tuchman, Chairman and Chief Executive Officer of TeleTech - 2016 Colorado I Have A Dream Dream Maker Award Honoree
Click here for high-resolution version
Denver Active 20-30 Children's Foundation Members - 2016 Colorado I Have A Dream McHugh Award Honoree.
Click here for high-resolution version
DENVER, CO--(Marketwired - Oct 11, 2016) - Black Violin, a talented duo that creates a distinctive style of music by mingling hip hop and classical compositions, will be the featured entertainers Tuesday, November 15, at the 2016 Colorado "I Have A Dream"® Foundation (CIHAD) Gala in the Seawell Ballroom, Denver Center for Performing Arts. A cocktail reception will begin at 5:30 p.m., followed by dinner at 6:30 p.m. Tickets are available at www.cihadevents.com.
As is tradition, CIHAD will present several awards during the annual gala. The organization's Summit Award honors individuals who have excelled academically, triumphed over personal obstacles, and demonstrated a personal commitment to the betterment of community. This year's recipients are Colorado High School Charter senior Olivia Ferrales, Weill Class of 2016-2019; Fuad Abdi, a senior at the Denver School of Science and Technology and member of the Active 20/30 Class of 2017; and STRIVE Prep Excel High School 11th grader Angel Rios, Records-Rainaldi Class of 2018.
Kenneth D. Tuchman, chairman and chief executive officer of TeleTech, will receive CIHAD's Dream Maker Award, which recognizes a community leader whose commitment to quality education has had an enduring impact on area youth. "For more than a quarter of a century, the Colorado "I Have A Dream"® Foundation has been helping local youth to learn, to develop, to succeed," said Tuchman. "I am grateful that this outstanding organization is here providing a conduit for our community to assist young people to achieve their full potential."
The McHugh Award, honoring individuals for their exemplary efforts to level the playing field in education, as exhibited by Jerome and Anabel McHugh, will be presented to the Denver Active 20/30 Children's Foundation. "Like CIHAD, Denver Active 20-30 is dedicated to the betterment and welfare of children in our local community," said Caleb Hester, the nonprofit's president. "We are proud to have an active role in the academic and social development of these students, helping them to become better citizens and to live fuller, richer lives."
2016 Gala Sponsors
Sponsoring this year's gala are the following generous companies -- Presenting Sponsors: Alvarado Holdings and Taco Bell; Cocktail Reception Sponsor: Bonnie Brae Wine & Liquor Mart; and Gift Sponsor: Kendra Scott Jewelry.
About Black Violin
Classically-trained string instrumentalists Kevin Sylvester (violin) and Wilner Baptiste (viola) met in high school and formed Black Violin after attending different colleges. Using the stage names Kev Marcus and Wil B., they are shifting perceptions about who can play what type of music by incorporating changes to a tune's beats and rhythm to craft their distinctive sound.
About Colorado "I Have A Dream"® Foundation
CIHAD is a long-term academic and social mentorship program for youth who live in economically-disadvantaged neighborhoods. Since its founding in 1988, CIHAD has developed and fine-tuned a comprehensive one-on-one support and advocacy model for participants, who are affectionately called Dreamers, and has impacted the lives of more than 990 Denver Metro youth. One of the most critical and beneficial aspects of the program model is the fact that these services are in place for students from kindergarten through post-secondary pursuits.
"We believe in quality over quantity, in long-term commitment over short-term fixes, and that every child deserves an opportunity to succeed," says Rachael Gazdick, Ed.M., MSW, CIHAD president and chief executive officer. "We envision Denver as a place that boasts a 100 percent high school graduation rate. Some say 'impossible,' but we say 'imagine the potential.' CIHAD is intent on changing one little corner of the world -- one class, one child, one life at a time. It's the ripple effect in action."
To learn more about CIHAD and its vision, visit http://www.cihadf.org.
Image Available: http://www2.marketwire.com/mw/frame_mw?attachid=3066389
Image Available: http://www2.marketwire.com/mw/frame_mw?attachid=3066391