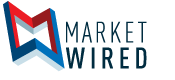 Consolidation in Ethnic Foods Market Could Benefit Hispanica (HISP) - SECFilings.com
/EINPresswire.com/ -- REDONDO BEACH, CA--(Marketwired - Oct 11, 2016) - SECFilings.com, a leading financial news and information portal offering free real time public company filing alerts, announces publication of an article discussing Hispanica International Delights of America Inc. (OTC PINK: HISP) and the effect that increasing growth and acquisitions within the ethnic foods market could have on the company.
Ethnic foods are one of the fastest growing segments of the $600+ billion food and beverage industry. Sales of ethnic foods are expected to surpass $12 billion by 2018. These trends are driven by the rapidly growing ethnic populations in the United States that large multinational companies are increasingly interested in targeting. The industry has recently seen a number of high profile mergers and acquisitions as large companies and investment funds look to tap into lucrative new markets.
Hispanica represents a unique opportunity to capitalize on the growth of the ethnic food industry. The company secured a $7.5 million credit facility that will finance an acquisition strategy within the ethnic food and beverage market. As a result, the company acquired Energy Source Distributors Inc., which adds nearly $3 million in annual revenue and provides extensive distribution for its existing and future product lines. These distribution channels include more than 2,000 retail locations like 7Eleven, Safeway, Walmart, and others.
Click here to read the full article on SECFilings.com: http://analysis.secfilings.com/articles/77-consolidation-in-ethnic-foods-market-could-benefit-hispanica-hisp
About SECFilings.com
Founded in 2004, SECFilings.com provides free real time filing alerts to over 600,000 registered members and offers services to help public companies grow their audience of interested investors.
Disclaimer:
Except for the historical information presented herein, matters discussed in this release contain forward-looking statements that are subject to certain risks and uncertainties that could cause actual results to differ materially from any future results, performance or achievements expressed or implied by such statements. Emerging Growth LLC, which owns SECFilings.com, is not registered with any financial or securities regulatory authority, and does not provide nor claims to provide investment advice or recommendations to readers of this release. Emerging Growth LLC may from time to time have a position in the securities mentioned herein and may increase or decrease such positions without notice. For making specific investment decisions, readers should seek their own advice. Emerging Growth LLC may be compensated for its services in the form of cash-based compensation or equity securities in the companies it writes about, or a combination of the two. For full disclosure please visit: http://secfilings.com/Disclaimer.aspx.