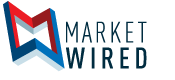 The Nation's Mayors to Host Bipartisan Forum With Presidential Campaigns on Investment in Metro Priorities: "Keeping Cities Strong: A Mayoral Forum on Transportation, Water & Energy"
/EINPresswire.com/ -- The United States Conference of Mayors & NYU Wagner Graduate School October 13 | New York City
WASHINGTON, DC--(Marketwired - October 11, 2016) - The U.S. Conference of Mayors, in partnership with the NYU Wagner Graduate School for Public Service, will host a bipartisan discussion with mayors and the presidential campaigns on why infrastructure in U.S. cities is key to both economic security and public safety, and to urge a stronger federal partnership with cities.
Under the leadership of USCM President Oklahoma City Mayor Mick Cornett, USCM Vice President New Orleans Mayor Mitch Landrieu, USCM Second Vice President Columbia, SC Mayor Stephen Benjamin, USCM Past President Baltimore Mayor Stephanie Rawlings-Blake and USCM Advisory Board Member Albuquerque Mayor Richard J. Berry, will engage in an interactive question-and-answer session with surrogates representing both the Trump and Clinton campaigns who will present their candidates' views on infrastructure. NY1 News Political Anchor Errol Louis will moderate the session.
The Honorable Edward G. Rendell, Governor of Pennsylvania (2003-2011), Mayor of Philadelphia (1992-2000) and Co-Chair of Building America's Future will represent Hillary Clinton. Donald Trump's representative is To Be Determined.
With more than 80 percent of the people in this country living in cities and their metropolitan areas, cities are clearly magnets for growth. Over the next 30 years, 66 million people will move to cities and their metro areas, accounting for 96 percent of the nation's total population growth.
Because our nation's roads are already congested, our water systems suffer from aging and leaking pipes, and our electrical grid needs modernization, mayors believe the Presidential aspirants and their policy agendas should be focused on cities and urban areas. Further, mayors will stress that cities are home to innovation, creativity and cultural diversity, thus they need federal support and a national infrastructure policy that directs funding to metro areas which are the lifeblood of our economy and where our future growth will occur.
WHO:
Oklahoma City, OK Mayor Mick Cornett, USCM President
New Orleans, LA Mayor Mitch Landrieu, USCM Vice President
Columbia, SC Mayor Stephen Benjamin, USCM Second Vice President
Baltimore, MD Mayor Stephanie Rawlings-Blake, USCM Immediate Past President
Albuquerque, NM Mayor Richard J. Berry, USCM Advisory Board
Tom Cochran, USCM CEO & Executive Director
Errol Louis, NY1 News Political Anchor & Moderator
Sherry Glied, NYU Wagner Dean and Professor of Public Service
WHEN: Thursday, October 13, 2016 | Forum 12:00pm-1:30pm | Doors Open 11:30am
WHERE: SVA Theatre | 333 West 23 Street, New York NY 10011
About The United States Conference of Mayors -- The U.S. Conference of Mayors is the official nonpartisan organization of cities with populations of 30,000 or more. There are nearly 1,400 such cities in the country today, and each city is represented in the Conference by its chief elected official, the mayor. Like us on Facebook at facebook.com/usmayors, or follow us on Twitter at twitter.com/usmayors.