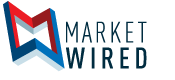 MemSQL Survey Reveals Growing Adoption of Real-Time Technologies
/EINPresswire.com/ -- Survey Results Highlight Need to Move From Batch to Real Time
SAN FRANCISCO, CA--(Marketwired - Oct 11, 2016) - MemSQL (www.memsql.com), provider of the fastest database platform for real-time analytics, today announced the results from its inaugural State of Real-Time Survey, featuring responses from 125 IT leaders across Fortune 1000 companies. The study reveals that over 80% of surveyed participants see real-time analytics as an enterprise priority. The mission for companies competing in today's market is clear: move from batch to real time.
MemSQL Survey Reveals Growing Adoption of Real-Time Technologies -- Click to Tweet
The survey answers the what, how, and why behind real-time initiatives in today's leading organizations. Key findings include:
Enterprises define real time as having second or sub-second response times
Businesses pursue real-time initiatives for two main reasons: to deliver real-time dashboards and to improve customer experience
Over two thirds of the companies surveyed are planning and building real-time analytics applications
In addition, 75% of companies surveyed describe real-time initiatives as important, very important, or critical to their organization. These organizations and MemSQL users recognize the importance of integrating real time into the core of the enterprise. Chief Data Platform Architect at Dell Technologies, Darryl Smith, shared at Strata+Hadoop World New York that a great opportunity exists for enterprises to incorporate real time at the operations level for immediate business advantage. Download Darryl's complete presentation at http://www.slideshare.net/MemSQL/getting-it-right-exactly-once-principles-for-streaming-architectures 
Other areas seeing rapid adoption of real-time technologies are Internet of Things (IoT) initiatives, such as smart cities, on-demand transportation, and fitness tracking; and machine learning, which have propelled real time to the forefront of the data management conversation.
Access the full survey results now: http://memsql.com/realtime
Get started with real-time initiatives today:
About MemSQL
MemSQL delivers the leading database platform for real-time analytics. Global enterprises use MemSQL to achieve peak performance and optimize data efficiency. With the combined power of database, data warehouse, and streaming workloads in one system, MemSQL helps companies anticipate problems before they occur, turn insights into actions, and stay relevant in a rapidly changing world. Visit memsql.com or follow us @memsql.