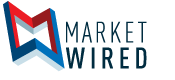 The Jackson Laboratory Expands Global Clinical Genomic Research Presence to Wenzhou, China
/EINPresswire.com/ -- BAR HARBOR, ME and OUHAI DISTRICT, WENZHOU PRC--(Marketwired - October 11, 2016) - The Jackson Laboratory (JAX), a nonprofit U.S.-based biomedical research institution, announced the intention to reach a collaborative clinical genomics research agreement with the Wenzhou Municipal People's Government, Ouhai District People's Government (WZ), and Wenzhou Medical University and its affiliated hospitals (WMU).
Leveraging the research and scientific expertise of JAX and the clinical experience and expertise of WMU and its hospitals, the organizations will seek to better understand genomic propensities to disease and focus on individualized therapies for cancer, heart disease, and other afflictions. This will build on WMU's increasing strength in life sciences research over the past few years.
"The JAX-Wenzhou collaboration represents a significant milestone in advancing our mission to discover precise genomic solutions for disease and empower the global biomedical community in the shared quest to improve human health," said Charles E. Hewett, Ph.D., executive vice president and chief operating officer. "We look forward to working with our Chinese colleagues in our shared goal to enable researchers to do even better research and help to accelerate the development of treatments and cures for disease for people around the world."
The Jackson Laboratory-Wenzhou collaboration will take place in two phases. The first phase will entail hiring 75 to 100 new employees including principal investigators and scientific and administrative staff, and establishing a clinical research presence on the campus of WMU and in the Life & Health Town of Ouhai District, Wenzhou. JAX will initiate medical genomics research collaborations among WMU and JAX faculty both in the United States and China.
In the second phase, JAX anticipates building its own laboratory supported by the Ouhai District and Wenzhou Medical University and hiring an additional 300 to 500 employees. The Life & Health Town is reserving space for this new facility in the planned development of a new Health Industry Innovation Center, an R&D incubator for the biomedical industry. As part of the agreement, JAX will provide training for Chinese-based researchers in Wenzhou and at the Laboratory's JAX-Genomic Medicine facility in Farmington, Conn.
Regarding the potential impact of this collaboration on JAX's work in the United States, the JAX-Wenzhou collaboration will be complementary to the Laboratory's sites in Maine, Connecticut and California, and will benefit from shared intellectual collaboration, cross training and other opportunities.
"The unique aspect of this collaboration focused on functional medical genomics is the scale of the capabilities in both Wenzhou and at JAX," said Edison Liu, M.D., president and CEO of JAX. "With such scale and coordinated action, we can resolve some of the most complex questions in genomic medicine."
About The Jackson Laboratory
The Jackson Laboratory is an independent, nonprofit biomedical research institution based in Bar Harbor, Maine, with a National Cancer Institute-designated Cancer Center, a facility in Sacramento, Calif., and a genomic medicine institute in Farmington, Conn. It employs 1,800 staff, and its mission is to discover precise genomic solutions for disease and empower the global biomedical community in the shared quest to improve human health. For more information, please visit www.jax.org.