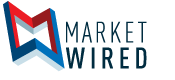 The Pickle Juice Company Expands to Offer Its 100 Percent Natural Line Internationally
/EINPresswire.com/ -- Sports Drink Proven to Relieve Muscle Cramps Now Available in Central America, South America and Australasia
MESQUITE, TX--(Marketwired - Oct 11, 2016) - The Pickle Juice Company, the maker of the first purpose-built sports beverage on the market that is scientifically proven to relieve muscle cramps, announces today its expansion into Central America, South America and Australasia, including Australia, New Zealand, New Guinea and neighboring islands in the Pacific Ocean. As a result of several international partnerships, the 100% Natural Pickle Juice Sport and 100% Natural Extra Strength Pickle Juice Shot, which are free of protein allergens, gluten and sugar, are now available to consumers worldwide.
"We are seeing a rapid growth in the number of consumers using Pickle Juice™ as a natural alternative to traditional sports drinks and as an effective remedy for both exercise-induced and nighttime muscle cramps," said Filip Keuppens, VP of global sales & marketing for The Pickle Juice Company. "Now, we are excited to offer this solution to a wider audience by building relationships with key retailers, sports leagues and teams and distributors in the Central American and Australasian markets."
The Pickle Juice Company's expansion to Central and South America is due to its recent partnership with Outdoor Sports and Nutrition, a large distribution company based in Mexico. Pickle Juice Australia is an independently operating division of The Pickle Juice Company with headquarters in Melbourne. Through developing a distribution partnership with Club Warehouse, Pickle Juice Australia is tracking to exceed initial growth expectations by 200 percent.
Other recent partnerships with NBC, the Tour de France and Premiership Rugby continue to increase awareness growth rates into 2017. Domestic growth has also increased from annual rates of 28 percent to 65 percent, which is a result of the company securing several relationships with NFL, MLB, professional endurance sports teams and athletes, particularly in the cycling, ultra-running and triathlon communities.
Hailed by athletes such as runners and cyclists, The Pickle Juice Company's products contain 10x the electrolytes of common sports drinks without any sugar, gluten, caffeine, or artificial color or flavor. The remedy extends beyond committed athletes, helping people fight nocturnal leg cramps, heat illness, dehydration and more. The established line of products includes the original Pickle Juice Sport and Extra Strength Pickle Juice Shot, 100% Natural Pickle Juice Sport and 100% Natural Extra Strength Pickle Juice Shot and Pickle Juice Chaser.
For more information, please visit www.picklepower.com.
About The Pickle Juice Company: Established in 2001, The Pickle Juice Company's proprietary recipe was developed specifically to help prevent dehydration and muscle cramping caused by heat and muscle exertion. Due to its proven functionality for muscle cramps and its efficiency as a hydration aid, Pickle Juice is becoming more and more commonly used by athletes, the military, people working in strenuous or hot environments and the elderly who suffer from night-time muscle cramps. For more information or to purchase products from The Pickle Juice Company visit www.picklepower.com.
Facebook: www.facebook.com/picklejuicesports
Twitter: www.twitter.com/PickleJuice2001
LinkedIn: www.linkedin.com/company/pickle-juice-sport
YouTube: www.youtube.com/channel/UC0uCOEWgaei8lvFDglskwaQ
Media Contact:
Alex Perez
Uproar PR for The Pickle Juice Company
Email Contact
321.236.0102 ext. 224