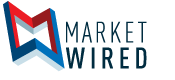 Risk Strategies Company Acquires Long Island-Based TSG Financial Bolstering Expertise in Employee Benefits Practice
/EINPresswire.com/ -- Addition Brings Firm's First Distinct Investment Advisory Capabilities
BOSTON, MA--(Marketwired - Oct 11, 2016) -  Risk Strategies Company, a privately held, rapidly growing national insurance brokerage and risk management firm, today announced it has strengthened its growing employee benefits practice, and made its first foray into offering wealth management and retirement plan services, with the acquisition of Long Island based TSG Financial. Terms of the deal were not announced.
Based in Garden City, New York, TSG Financial is a full service employee benefits and financial services firm. Employee benefits drive the majority of its business activity, developing traditional group benefits programs for everything from health and dental to long and short term disability insurance. The firm is led by its four partners, Michael Waters, Paul Essner, Ben Chafitz, and Bryan Pendrick, who average over 25 years of experience in the business.
"We believe that deep, real-world expertise makes even the most complex client challenges easy to solve," said John Greenbaum, employee benefits national practice leader for Risk Strategies. "TSG Financial fits this model. Its employee benefits business is highly complementary to ours and brings to the table financial services capabilities, such as 401(k) plans, that are a logical extension of our business strategy."
TSG Financial has also developed a specialty focus on the home healthcare industry and counts many of the largest organizations in the country as clients. The firm has become the market leader in offering these organizations traditional group insurance programs and 401(k) plans for administrative employees, home health aides and nursing staff.
"It's exciting to join forces with a national-scale firm noted for its technical ability and expert knowledge," said Michael P. Waters, lead partner at TSG Financial. "Our client base will certainly benefit from access to new, meaningful resources, while our capabilities in wealth management will position Risk Strategies to expand its offerings."
With roots dating back to 1985, TSG Financial was formed through the merger of Financial Design Concepts Inc. and Benjamin Chafitz, LLC. The firm's financial services offerings include retirement plans, including qualified pension and 401(k) planning, asset management, life insurance, and retirement planning.
About Risk Strategies Company
Risk Strategies Company is a privately held, national firm with offices across the country. As a leading U.S. insurance broker, the company offers sophisticated risk management advice as well as insurance and reinsurance placement for property & casualty, healthcare and employee benefits risks. Risk Strategies serves commercial companies, non-profits, public entities and individuals, and has access to all major insurance markets. Ranked in the top 25 brokers in the country, the company has offices in more than 30 locations including Boston; Chicago; Los Angeles; Minneapolis; Dallas; New York City; San Francisco; Atlanta, GA; Portsmouth, N.H.; Providence, R.I.; Long Island, N.Y.; Teaneck, N.J.; Ft. Lauderdale, FL; Irvine, Calif.; and Sacramento, CA.
Registered representatives offer securities through Securities America, Inc., member FINRA/SIPC and Advisory services offered through Securities America Advisors, Inc. TSG Financial, LLC or Risk Strategies Company is not affiliated with the Securities America companies.