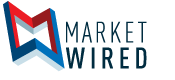 Titan Medical Board of Directors Initiates Leadership Changes
/EINPresswire.com/ -- John E. Barker Named Interim CEO After John Hargrove Resignation; Board Revises Plan to Focus Executive Search Solely on Permanent CEO
TORONTO, ON--(Marketwired - October 11, 2016) - Titan Medical Inc. (TSX: TMD) (OTCQX: TITXF) today reported that the Company's Board of Directors has initiated a leadership change strategy in order to expedite the development of the SPORT™ Surgical System. The initial steps of the strategy include the resignation of John Hargrove as Titan's Chief Executive Officer, the appointment of Martin Bernholtz as Chairman of the Board of Directors, and a revised focus of the previously announced executive search plan.
Mr. Hargrove's resignation as Chief Executive Officer is effective immediately. He is succeeded as interim C.E.O. by John E. Barker, a member of the Titan Medical Board of Directors since 2009. Mr. Barker's primary responsibilities will include working with the Board to recruit a permanent C.E.O. on a timely basis. Mr. Barker is a finance professional with general management experience who previously served as the Senior Vice President of Finance, Chief Financial Officer and in other senior executive positions at Zenon Environmental Inc., a Toronto Stock Exchange (TSX) listed Company. During his career Mr. Barker has lead organizations of up to 1200 employees and has lead several operational turnarounds. Mr. Barker currently sits as a director and Chairman of the Audit Committee of Ecosynthetix Inc., a TSX listed Company and is a Fellow of the Chartered Professional Accountants of Canada and holds the FCMA designation.
"Our Board and management team are fully committed to advancing the SPORT™ Surgical System's development program in an effective and efficient manner," said Mr. Barker. "While we are aggressively pursuing plans to advance the program, we have also revised our previously announced executive search effort to focus on recruiting to the Company a permanent CEO with a proven leadership and capital markets track record. At the same time, we are examining our cost structure with an eye on focusing resources on the SPORT's development. The Board thanks John for his service to Titan Medical during the past seven years and also appreciates Mr. Bernholtz' assumption of the Chairman's duties as we execute our plan. We look forward to reporting on our progress as developments merit."
Mr. Bernholtz, BBA, CPA, CA has been the Chief Financial Officer of Kerbel Group Inc., since 1987, an integrated Construction and Land Development Company, and a member of the Titan Board since 2008.
About Titan Medical Inc.
Titan Medical Inc. is a Canadian public company focused on the design and development of a robotic surgical system for application in minimally invasive surgery ("MIS"). The Company's SPORT™ Surgical System, currently under development, includes a surgeon-controlled robotic platform that incorporates a 3D high-definition vision system and multi-articulating instruments for performing MIS procedures through a single incision. The surgical system also includes a surgeon workstation that provides a surgeon with an advanced ergonomic interface to the robotic platform for controlling the instruments and provides a 3D high-definition endoscopic view of inside a patient's body. The SPORT™ Surgical System is designed to enable surgeons to perform a broad set of surgical procedures for general abdominal, gynecologic, and urologic indications. For more information, visit the Company's website at www.titanmedicalinc.com.
Forward-Looking Statements
This news release contains "forward-looking statements" which reflect the current expectations of management of the Company's future growth, results of operations, performance and business prospects and opportunities. Wherever possible, words such as "may", "would", "could", "will", "anticipate", "believe", "plan", "expect", "intend", "estimate", "potential for" and similar expressions have been used to identify these forward-looking statements. These statements reflect management's current beliefs with respect to future events and are based on information currently available to management. Forward-looking statements involve significant risks, uncertainties and assumptions. Many factors could cause the Company's actual results, performance or achievements to be materially different from any future results, performance or achievements that may be expressed or implied by such forward-looking statements, including, without limitation, those listed in the "Risk Factors" section of the Company's Annual Information Form dated March 30, 2016 (which may be viewed at www.sedar.com). Should one or more of these risks or uncertainties materialize, or should assumptions underlying the forward looking statements prove incorrect, actual results, performance or achievements may vary materially from those expressed or implied by the forward-looking statements contained in this news release. These factors should be considered carefully, and prospective investors should not place undue reliance on the forward-looking statements. Although the forward-looking statements contained in the news release are based upon what management currently believes to be reasonable assumptions, the Company cannot assure prospective investors that actual results, performance or achievements will be consistent with these forward-looking statements.