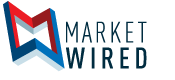 Ensuring Data Quality: Decisiv brings its expertise on the importance of data quality to an audience of trucking IT and accounting professionals
/EINPresswire.com/ -- GLEN ALLEN, VA--(Marketwired - October 11, 2016) - Decisiv, Inc., the leading provider of Service Relationship Management (SRM) solutions for commercial assets, announced today that Michael Riemer, VP Product and Channel Marketing, was a featured speaker at the Information Technology & Logistics Council/National Accounting & Finance Council conference held in conjunction with the American Trucking Associations Annual Management Conference & Exhibition.
"Industry changes and competitive threats are driving the need for improved real-time access to quality data," Riemer said. "OEMs and service providers need to provide VMRS-coded information, not just component codes but about the entire service process. Fleets want visibility to service event status so they can make better and faster decisions, ultimately driving down their total cost of ownership."
Riemer went on to define the important difference between unstructured, text-based data (un-coded, handwritten or manually entered information), which he referred to as "lots of data" versus Big Data that is structured, normalized, contextual, and reliable. "Big Data is the foundation for predictive analytics and more reliable reporting," he said.
After outlining challenges posed by current service and repair processes, siloed information and technology advancements, among others, Riemer outlined four steps fleets can take to leverage Big Data. These steps included: 1) identify required data elements and information sources; 2) define standard operating procedures or rules of engagement to ensure that the right data is captured; 3) utilize real-time notifications for event based issues to fix issues and course correct as necessary, and 4) create reports based on target KPIs.
"Fleets, service providers, manufacturers, corporate and field personnel along with their respective systems and applications and employees, represent a fairly disconnected set of service supply chain participants," Riemer said. "Phone calls, emails and faxes as well as other data are not contextual, actionable or easily shareable."
A mature and effective service supply chain ecosystem, Riemer noted, delivers in-context communication and collaboration drawing data from multiple systems (fleet management, service provider, shop management, manufacturer, call center, dealer management and remote diagnostics/telematics) to reduce triage time and downtime while improving efficiency and costs across the supply chain. "That type of solution has benefits that go beyond just good data quality," he added. "When everyone has the same information at their fingertips, it creates a level of transparency and accountability while improving decision making."
The Ensuring Data Quality session at ITLC/NAFC, presented by the ITLC Architecture Tech Team, also featured Annie Sparrow, Senior Manager Enterprise Architecture and Innovation at Estes Express Lines.
About Decisiv, Inc.
Decisiv is the world's leading provider of Service Relationship Management (SRM) solutions for commercial assets and the service event management platform behind leading OEM and service network solutions including Volvo and Mack ASIST, PACCAR Solutions (Kenworth TruckTech+ and Peterbilt SmartLINQ), Hino INSIGHT, WheelTime LINQ and NationaLease Fleet 20/20. Today, the Decisiv platform is the standard for service event management at more than 1,500 fleets with over 500,000 assets, and 3,000 dealers and service providers. Several leading call and breakdown centers and leasing and contract management providers are also leveraging the Decisiv platform. Decisiv's cloud-based SRM platform is the only Industrial IoT solution targeted to reduce triage and downtime and lower total cost of ownership (TCO) while improving the efficiency and productivity of the entire service supply chain. For additional information on how Decisiv is revolutionizing the service supply chain for connected commercial assets, visit www.decisiv.com.