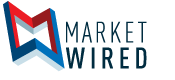 Mitchell Partners With Tractable to Bring Artificial Intelligence to Insurance Claims for the First Time
/EINPresswire.com/ -- SAN DIEGO, CA--(Marketwired - Oct 11, 2016) -  Mitchell International, a leading provider of technology, connectivity and information solutions to the Property & Casualty (P&C) insurance industry today announced an exclusive partnership in North America with Tractable, a UK-based technology firm specializing in the development of artificial intelligence solutions capable of automating manual tasks. 
Mitchell will integrate Tractable's solutions within its WorkCenter™ Automobile Physical Damage platform, enabling customers to make better decisions and accelerating the vehicle repair and claims management processes. According to Debbie Day, Executive Vice President of Mitchell International, "Our industry is ready to adopt intelligent solutions leveraging machine learning technologies. There are many activities we believe can be improved using these capabilities and we are thrilled to partner with Tractable to bring innovative solutions forward." 
This partnership with Tractable demonstrates Mitchell's vision and commitment to developing smarter solutions that will simplify and accelerate repetitive work currently requiring insurance claims experts, allowing these professionals to focus on more meaningful activities within the claims process. 
"Our technology is going to change the way that auto claims are managed in the future. We have trained computers to see exactly what humans see, so that vehicle damage can be assessed within seconds and consistent decisions made. Artificial intelligence will make the process quicker, more cost effective and more efficient," said Alex Dalyac, CEO of Tractable. "We are excited to partner with Mitchell as we believe their long history and market-leading expertise, combined with their modern cloud-based solutions, will enable us to create unique opportunities that deliver the benefits of artificial intelligence to the Insurance Claims sector."
Mitchell and Tractable will be providing additional information about the solutions at Mitchell's P&C Conference, October 17-19 in San Antonio, Texas. 
About Mitchell International
Headquartered in San Diego, California, Mitchell International, Inc. is celebrating its 70th year of enabling better business outcomes for its customers. Mitchell delivers smart technology solutions that simplify and accelerate claims handling and repair processes, driving more accurate, consistent, and cost-effective resolutions. Mitchell integrates deep industry expertise into workflow solutions, which provide unparalleled access to data, advanced analytics and decision support tools. Mitchell's comprehensive solution portfolio and robust SaaS infrastructure connect its customers in ways that enable tens of millions of electronic transactions to be processed each month for more than 300 insurance companies, over 30,000 collision repair facilities and countless other Property & Casualty industry supply partners across the Americas and Europe. For more information, please visit www.mitchell.com.
About Tractable
Tractable develops proprietary artificial intelligence algorithms that can learn and perform visual tasks, just like humans. Tractable applies the state-of-the-art in deep learning, taking it from the lab to the real world to solve real problems for businesses. Within insurance, Tractable technology is able to assess damage severity to a vehicle just based on photos, optimizing repair and claims management processes. Founded in 2014, Tractable has a world-class research & development team with over 30 years combined research experience and is backed by Silicon Valley Venture Capital. For more information, please visit www.tractable.io.