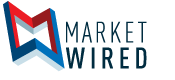 ONEnergy Retains Brooks Communications for Investor Relations and Reports Grant of Deferred Share Units
/EINPresswire.com/ -- TORONTO, ONTARIO--(Marketwired - Oct 11, 2016) - ONEnergy Inc. ("ONEnergy" or the "Company") (TSX VENTURE:OEG) has retained Brooks Communications to create and execute an investor relations program to communicate with current and potential investors in Canada and the United States.
Brooks Communications is a Canadian company which is headquartered in Toronto. Over the last eighteen years, Brooks Communications has provided strategic communications services to Canadian and American-based firms in a wide variety of sectors. The Principal is Beverly Brooks.
Under this twelve-month contract, Brooks Communications will provide services which include the development and implementation of an investor relations strategy as well as the provision of ongoing communications with current and prospective investors. Brooks Communications will be paid a retainer of $5,000 per month for its services during the term of the contract.
ONEnergy also reports the grant of deferred share units ("DSUs"). Certain directors elected to receive all or part of their quarterly directorship fees in DSUs and were awarded 48,943 DSUs. The DSUs vest immediately and expire in October 2026. Settlement of the DSUs occurs on the director's separation date and is settled in (i) cash; (ii) common shares in the Corporation or (iii) a combination of cash and common shares in the Corporation. The DSUs are governed by the provisions of the Corporation's Deferred Share Unit Plan.
About Brooks Communications
Brooks Communications was founded by Beverly Brooks as a communications consulting company, which offers investor, public, media, stakeholder and government relations strategies. Beverly Brooks is an investor relations expert and economist who has advised federal government Ministers and senior executives across Canada on investor, government, stakeholder, media and public relations strategies. She has developed investor relations strategies, managed policy, regulatory and financial issues, conducted outreach exercises to various stakeholders and arranged major events for clients in a variety of sectors including energy, technology, mining, health care and telecommunications.
About ONEnergy Inc.
ONEnergy is a fast-growing, dynamic energy management firm serving commercial, industrial, multi-residential and residential clients via its ONEnergy™ and Sunwave™ branded energy and energy-efficiency businesses. ONEnergy specializes in helping customers use energy more wisely by minimizing their energy consumption and then cost-effectively managing the balance. We provide a variety of products and services including energy-efficient heating, cooling and air-conditioning equipment, standalone and solar PV-integrated energy storage systems, complete turnkey high efficiency lighting for retrofits and new construction, energy management software and monitoring, supply of conventional and "green" electricity for homes and businesses, commercial solar PV installations, energy audits and more to help our customers conserve, simplify and effectively manage their energy usage and costs.
ONEnergy serves customers in both Canada and the United States, with offices in Toronto, Vancouver, and Stamford, CT. ONEnergy common shares are listed on the TSX Venture Exchange under the symbol "OEG".
ONEnergy's corporate website may be found at www.onenergyinc.com and you can learn more about Sunwave's offerings at www.gosunwave.com. Follow us on Twitter at @gosunwave and @onenergyinc or Facebook at www.facebook.com/gosunwave.
The corporate information contained in this release includes forward-looking statements regarding future events and the future performance of ONEnergy and its subsidiaries that involve risks and uncertainties that could cause actual results to differ materially. Assumptions used in the preparation of such information, although considered reasonable by ONEnergy at the time of preparation, may prove to be incorrect. The actual results achieved may vary from the information provided herein and the variations may be material. Consequently, there is no representation by ONEnergy that actual results achieved will be the same, in whole or in part, as those forecast.
Neither the TSX Venture Exchange nor its Regulation Services Provider (as that term is defined in the policies of the TSX Venture Exchange) accepts responsibility for the adequacy or accuracy of this release.
ONEnergy Inc.
Stephen J.J. Letwin
Chairman
+1 (416) 444-4848
ONEnergy Inc.
Ray de Ocampo
Chief Financial Officer
+1 (416) 444-4848
Brooks Communications
Beverly Brooks
Investor Relations
+1 (416) 294-9988