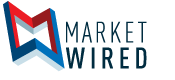 Long Island Iced Tea Corp. to Present at the 2016 SeeThruEquity Fall Microcap Investor Conference in New York City on October 17, 2016
/EINPresswire.com/ -- HICKSVILLE, NY--(Marketwired - Oct 11, 2016) -  Long Island Iced Tea Corp. (NASDAQ: LTEA) (the "Company"), a growth-oriented company focused on the ready-to-drink ("RTD") tea segment in the beverage industry, today announced that Julian Davidson, Executive Chairman, and Philip Thomas, Founder and CEO, are scheduled to present at the upcoming SeeThruEquity Fall Microcap Investor Conference on Monday October 17, 2016. The conference runs from 9:00AM to 6:00PM EST, and will be held at Convene, located at 101 Park Ave in New York City.
The Company's presentation is scheduled to begin at 10:00AM ET.
About SeeThruEquity
Since its founding in 2011, SeeThruEquity has been committed to its core mission: providing impactful, high quality research on underfollowed smallcap and microcap equities. SeeThruEquity has pioneered an innovative business model for equity research that is not paid for and is unbiased. SeeThruEquity is the host of acclaimed investor conferences that are the ultimate event for publicly traded companies with market capitalizations less than $1 billion.
SeeThruEquity is approved to contribute its research reports and estimates to Thomson One Analytics (First Call), the leading estimates platform on Wall Street, as well as Capital IQ and FactSet. SeeThruEquity maintains one of the industry's most extensive databases of opt-in institutional and high net worth investors. The firm is headquartered in Midtown Manhattan in New York City.
About Long Island Iced Tea Corp.
Headquartered in Long Island, New York, Long Island Iced Tea Corp. operates in the ready-to-drink tea segment of the beverage industry. The Company has developed non-alcoholic, premium iced tea bottled beverages made with quality ingredients that are offered at an affordable price. The Company is currently organized around its flagship brand Long Island Iced Tea®, a premium, ready-to-drink iced tea sold primarily on the East Coast of the United States through a network of regional chains and distributors. The Company's website is www.longislandicedtea.com.