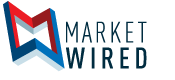 Upper Street Marketing, Inc. Takes New Direction in Beverage Industry, Partners With Former Mike's Hard Lemonade Team
/EINPresswire.com/ -- Proven Leader in the Flavored Malt Beverage Industry, Feza Sanigok, and Upper Street Marketing Partner to Launch New Products
LOS ANGELES, CA--(Marketwired - October 11, 2016) - Upper Street Marketing, Inc. (OTC PINK: UPPR) today announced former Chief Financial Officer of Mike's Hard Lemonade U.S., Feza Sanigok, will serve as CEO and interim chief financial officer of Upper Street and will lead a new venture with the acquisition of Ennoble Progressive Beverage Distribution Inc. The partnership marks Upper Street Marketing's entrance into the flavored malt beverage industry to build a national distribution network and launch multiple progressive adult beverages over the next five years through acquisitions and organic in-house developed products and brands. Former Mike's Hard Lemonade executive Chris Pfeifer will serve as chief operating officer and chief marketing officer.
Upper Street Marketing Director Gordon McDougall said focusing on underdeveloped and high growth potential market segments while expanding locally successful brands into a national scale proposition offers first-mover advantage into key flavored malt beverages segments, such as progressive adult beverages, which promises explosive growth potential in the U.S. for the next 10 to 20 years. "By itself, any particular brand with the right focus and sufficient investment could extrapolate to a potential $100-million business. We also plan to develop an invaluable national distribution network -- and only a handful of those exist right now," McDougall said.
Sanigok and Pfeifer were part of the team that guided Mike's Hard Lemonade to more than $500 million in revenue at retail. The team grew the company's top-line revenue from $138 million to more than $300 million during a historic down market in the beer industry and increased the operating contribution of the brand portfolio by five times during their tenure, McDougall said.
Feza, he said, was instrumental in quadrupling the company's operating income in four years, and Pfeifer created and launched three of its most successful products: Palm Bay ($50 million per year in revenue), Mike's Hard Lemonade U.S. mixer pack ($20 million per year in revenue) and ROCKSTAR+VODKA ($10 million per year in revenue).
McDougall said the team soon plans to announce a four-year plan for new brands. The plan includes new flavor launches, brand extensions and new brand acquisitions to be distributed through a national distributor network. Sanigok said the team plans to enlist the proven promotional strategies that brought Mike's Hard Lemonade to the top.
McDougall said that, in an effort to focus its energy and talent on the alcohol market, Upper Street Marketing will not acquire beverage company SPriZZi, and plans to unwind the MagMo acquisition.
Forward-Looking Statements
This news release contains forward-looking statements within the meaning of the U.S. Private Securities Litigation Reform Act of 1995 and Canadian securities laws, including statements relating to expectations for acquisitions and their performance thereafter; The terms and phrases "expects," "would," "will," "believes" and similar terms and phrases are intended to identify these forward-looking statements. Forward-looking statements are based on estimates and assumptions made by Upper Street Marketing, Inc. in light of its experience and its perception of current conditions and expected future developments, as well as other factors that Upper Street Marketing, Inc. believes are appropriate in the circumstances. Many factors could cause Upper Street Marketing, Inc.'s actual results, performance or achievements to differ materially from those expressed or implied by the forward-looking statements. These risk factors and others relating to Upper Street Marketing, Inc. that may cause actual results to differ are set forth in Upper Street Marketing, Inc.'s periodic filings with the U.S. Securities and Exchange Commission (copies of which filings may be obtained at www.sec.gov). These factors should be considered carefully, and readers should not place undue reliance on Upper Street Marketing, Inc.'s forward-looking statements. Upper Street Marketing, Inc. has no intention and undertakes no obligation to update or revise any forward-looking statements, whether as a result of new information, future events or otherwise, except as required by law.