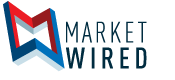 Efftec International, Inc. Announces New Sales of Grow Lamps and Nutrients
/EINPresswire.com/ -- LAS VEGAS, NV--(Marketwired - Oct 11, 2016) - Efftec International, Inc. (OTC PINK: EFFI) is pleased to announce significant increases in revenue for its wholly owned subsidiary Red Light Bakers, LLC in the fiscal quarter ended September 30, 2016. Red Light Bakers continues to supply and expand its private label sales of high quality grow lamps as well as sales of highly consumable nutrients and grow media resulting in quarterly revenues of $141K. These results are not inclusive of the consolidation of The Future Farms. In addition, the Company plans on filing its Annual financial results this week which will keep it in compliance with otcmarkets.com.
Management feels that it is important to highlight that the initial core business that Efftec Intl. purchased is growing faster than anticipated. We continue to see strong demand for our specialty lighting products for both indoor gardening and for hydroponic growing across all industries. While we expect to continue to see exponential growth across all business lines, there are several catalysts that we see coming in Q4. Most notably, the primary growing seasons for Florida are arriving which will give a boost to sales across all of our business lines and subsidiaries. Efftec is well positioned to see increased sales as industry regulations and conditions continue to evolve.
Dr. John Morris, CEO of Efftec International, Inc., noted, "We are very pleased with the performance of our core business and expect to see exponential growth as we head into Q4 across all business lines. It is important to also note, that we have spent a tremendous amount of time in seeking addition accretive acquisitions that would increase our return on investment to our shareholders."
Efftec International, Inc. (OTC: EFFI) is a holding company whose mission is to continue its steady growth and become a market leader through strategic acquisitions and organic growth. The company's core business focus is on sales of hardware and nutrients into the hydroponics and indoor growth markets.
Safe Harbor:
This Press Release may contain, among other things, certain forward-looking statements, including, without limitation, (i) statements with respect to the Company's plans, objectives, expectations and intentions; and (ii) other statements identified by words such as "may," "could," "would," "should," "believes," "expects," "anticipates," "estimates," "intends," "plans" or similar expressions. These statements are based upon the current beliefs and expectations of the Company's management and are subject to significant risks and uncertainties. Actual results may differ from those set forth in the forward-looking statements. These forward-looking statements involve certain risks and uncertainties that are subject to change based on various factors (many of which are beyond the Company's control).
For more information please contact:
Efftec International, Inc.
(888)-420-4213