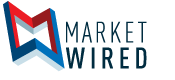 GreenSheen(R) Paint Reaches New Milestone for Paint Collections
/EINPresswire.com/ -- ENGLEWOOD, CO--(Marketwired - Oct 11, 2016) - Greensheen® Paint, a leader in renewable, Eco-Friendly latex paint recycling, today announced that it has reached a new milestone in terms of latex paint collections for a month.
GreenSheen Paint, headquartered in Colorado, is a pioneer and leader in the field of renewables and recycling of latex paint. GreenSheen collects water-based paint products and through a proprietary process produces premium architectural grade paint.
GreenSheen participated in numerous weekend county Hazardous Household Waste and GreenSheen collection events in September. These events along with the Company's other collection activities, including daily collections at the Factory Store on 1281 W. Dartmouth Ave., Englewood, set a new record in terms of latex paint collected from Colorado residents and businesses.
"September was a record month for us in terms of paint collections," said Thad Dupper, CEO. "In addition to collecting tens of thousands of pounds of latex paint from individuals and businesses in Colorado, we also ran collection events for several HOAs as well as for Colorado schools where we helped fundraise for a variety of school-related sports and scholastic activities."
"Our September collection efforts mean that thousands of pounds of latex paint will not go to Colorado landfills," said Kevin Callahan, Founder and COO of GreenSheen. "GreenSheen is committed to making Colorado the nation's leader in latex paint re-use and recycling. Our proprietary methodology for processing and recycling paint enables us to provide Colorado consumers with our GreenSheen-branded architectural grade premium paint, which we sell at a variety of area ReStores as well as direct from our Factory Store."
To find a GreenSheen distributor, go to the Company's website at www.greensheenpaint.com. For Colorado customers, the Factory Store is located at West Dartmouth Ave. and South Santa Fe Dr. in Englewood, CO.
About GreenSheen® Paint
GreenSheen Paint, Inc. is a renewable, cleantech company that collects, recycles and markets premium latex paint to organizations and companies around the world. With over 100 wholesaler distributors in the US, we also export paint to over 25 countries worldwide. Founded in 2010, the Company has headquarters in Englewood, CO. For more information please visit www.greensheenpaint.com or follow us on Twitter, Facebook or Instagram.