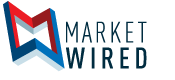 Blaze Fast-Fire'd Pizza Opens Second Ann Arbor, Michigan Location Today; Celebrates With Free Pizza Giveaway Tomorrow Benefiting University of Michigan & Eastern Michigan University Food Banks
/EINPresswire.com/ -- Build Your Own Pizza Chain Announces October 11 Free Pizza Promotion to Support Maize & Blue Cupboard and Swoop's Student Food Pantry
Blaze Pizza
Click here for high-resolution version
ANN ARBOR, MI--(Marketwired - Oct 10, 2016) - Blaze Fast-Fire'd Pizza, the nation's leading fast casual pizza concept, opens its second Ann Arbor, Michigan restaurant today at 980A West Eisenhower Parkway in Cranbrook Village. To celebrate the grand opening, Blaze is offering free pizza tomorrow, Tuesday, October 11, from 11:00 a.m. to 9:00 p.m. to anyone who follows Blaze Pizza on Facebook, Twitter, Instagram or Snapchat. If Blaze Pizza gives away one thousand or more pizzas on Free Pizza Day, the restaurant will donate a total of $5,000 to Maize & Blue Cupboard and Swoop's Student Food Pantry, the food banks serving students at the University of Michigan and Eastern Michigan University respectively.
Blaze Pizza offers a modern take on one of America's most loved meals. Each restaurant features an interactive open-kitchen format that allows guests to customize one of the menu's signature pizzas or create their own, choosing from a wide selection of carefully sourced, high quality ingredients -- all for around $8. The generously sized 11-inch personal pizzas are then sent to a blazing hot open flame oven -- the centerpiece of the restaurant -- where dedicated pizzasmiths ensure that the thin-crust pies are fast-fire'd and ready to eat in just 180 seconds.
"Blaze offers a quick, a high-quality pizza alternative that is perfect for busy students, workers and families on a budget. We're expecting great turnout for Tuesday's Free Pizza Day and look forward to continued growth in the area," said Rodney Walker, Owner and President of Blaze Midwest, Inc.
Each restaurant makes its own dough from scratch, using a recipe developed by critically-acclaimed Executive Chef Bradford Kent (the "Pizza Whisperer"), which requires a 24-hour fermentation period to produce his signature light-as-air, crisp crust. For pizza fans with specific dietary needs, Blaze Pizza offers gluten-free dough and vegan cheese.
"Maize & Blue Cupboard is committed to making sure no student at the University of Michigan goes hungry," said Zoe Hawtof, President of Maize & Blue Cupboard. "A donation from Blaze Pizza will help us to feed even more students in need, and we encourage our neighbors in the Ann Arbor area to come out to the new restaurant and help support a worthwhile cause on Tuesday."
"Swoop's Student Food Pantry provided more than 20,000 pounds of food to 1,220 consumers during our first year of being open. The generous donation from Blaze Pizza will help support our work to meet our students' basic needs and to decrease barriers that prevent students from being successful in college," said Haley Moraine with Swoop's Food Pantry.
Driven by its commitment to "Intelligent Choices for Our Pizzas, People & Planet," the restaurant will be constructed with recycled and sustainable materials, use eco-friendly packaging and feature energy-efficient LED lighting.
The new Ann Arbor Blaze Pizza looks forward to growing strong roots within the community. To that end, the company has developed a turn-key in-restaurant fundraiser program that returns 20 percent of an event's proceeds back to local organizations. Blaze Pizza will continue to partner with local schools, sports clubs and other groups to host fundraising events at the new restaurant. For more information, please visit www.blazepizza.com/fundraising.
The Ann Arbor Blaze Pizza is operated by Blaze Midwest, Inc., which continues to grow the concept in Michigan, Indiana and Ohio.
About Blaze Midwest, Inc.
Operating under the umbrella of Northland Investments, Blaze Midwest, Inc. and its sister companies Mariane, Inc., Bells & Birds, Inc. and OC Michigan, Inc. own and operate a total of 13 fast casual, 49 quick serve and 4 casual dining restaurants spanning four states, including Michigan, Indiana, Kentucky and Ohio. Formed in 1987, Northland Investments collective has nearly 1,800 team members currently employed at its various locations.
About Maize & Blue Cupboard
Maize & Blue Cupboard meets the unattended grocery needs of University of Michigan students by becoming a middleman in a sustainable circle of food waste. For more information, please visit their website.
About Swoop's Student Food Pantry
Swoop's Student Food Pantry is a campus-based organization run by Eastern Michigan University faculty, staff, students and alumni volunteers that works to provide current EMU students in need with food assistance and additional resources to positively impact their well-being and college success. For more information, please visit them online.
About Blaze Pizza
The first Blaze Pizza® restaurant opened on Aug. 6, 2012, in Irvine, Calif., and quickly gained attention for its chef-driven recipes, thoughtful interior design and a service culture that celebrates individuality. Now ranked as the leading fast-casual pizza chain in the Technomic Top 500 Chain Restaurant Report, Blaze Pizza is building momentum and developing a cult-like following as it expands across the country. The company currently operates 153 restaurants in 31 states and Canada, including the major metropolitan areas of Los Angeles, New York, Chicago, San Francisco, Toronto, Dallas, Las Vegas and Boston. Founded by Elise and Rick Wetzel (co-founder of Wetzel's Pretzels), the concept is backed by investors including LeBron James, Maria Shriver, Patrick Schwarzenegger, Boston Red Sox co-owner Tom Werner and movie producer John Davis. For more information, please visit blazepizza.com and facebook.com/blazepizza or click here to view a company video.
Blaze Pizza®, Fast-Fire'd®, the horizontal logo design, and the proprietary names "Pizzasmith," "Intelligent Choices for Our Pizzas, People & Planet" and related trademarks are the property of Blaze Pizza LLC.
Image Available: http://www2.marketwire.com/mw/frame_mw?attachid=3065387
Embedded Video Available: http://www2.marketwire.com/mw/frame_mw?attachid=3065394

Media Contact
Rachel Bledsoe Albritton
502.905.5170
Email Contact

Blaze Midwest, Inc.
870 Knapp Rd.
Houghton Lake, Mich. 48629

Blaze Pizza LLC
35 N. Lake Ave., Suite 710
Pasadena, Calif. 91101