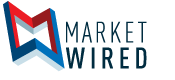 American Traditions and Modern USA Insurance Companies Stand Ready to Assist Customers Impacted by Hurricane Matthew
/EINPresswire.com/ -- PINELLAS PARK, FL--(Marketwired - October 08, 2016) - American Traditions Insurance Company (ATIC) and Modern USA Insurance Company (Modern USA), subsidiaries of West Point Insurance Services, are prepared to assist customers with property damage and claims following the destruction caused by Hurricane Matthew.
ATIC and Modern USA have been providing insurance protection to Florida homeowners and manufactured homeowners since 2006, and insure over 100,000 policyholders throughout the state of Florida. Policyholders who have sustained storm-related damage should contact us immediately at 866-270-8430 to report any damages.
Three remote catastrophe locations have been established by ATIC and Modern USA in the most severely impacted areas to assist homeowners who have sustained significant damage. A company representative will be available at these locations to assist customers in filing a claim, answering questions and providing emergency financial assistance to those whose homes are no longer livable due to storm-related damage.
Brevard County - Holiday Inn Express Hotel & Suites, 301 Tucker Lane, Cocoa, FL 32780
Volusia County - Hampton Inn Debary/Deltona, 308 Sunrise Blvd., DeBary, FL 32713
Duval County - Country Inn & Suites by Carlson Jacksonville, 5945 Youngerman Circle E., Jacksonville, FL 32210
It is important for affected homeowners to contact ATIC and Modern USA as soon as possible to report a claim. In times of catastrophe, there will be many "scammers" out attempting to take advantage of unsuspecting consumers in a time of need, so please do not sign any contracts with any vendors until contact has been made with the appropriate insurance company or agent. ATIC and Modern USA have reputable vendors ready for rapid deployment to help make emergency repairs and prevent further damage policyholders' home. An ATIC and Modern USA adjuster will also be assigned to inspect and document the damage to affected homes.
"The biggest priority right now is the safety of our policyholders and their families," said T. John Jerger, Jr., president of ATIC and Modern USA. "Our focus is to get our customers lives back to normal as quickly as possible. Once it is safe for those evacuated to return, we will be there to help repair damage or rebuild."
About West Point Insurance Services (WPIS)
West Point Insurance Services (WPIS) provides software solutions and business process outsourcing (BPO) services to property and casualty (P&C) insurance companies and managing general agencies (MGAs) of all sizes across both personal and commercial lines. WPIS's web-based software solutions and experienced personnel help P&C insurers rapidly quote and issue new business, endorse policies, generate real-time documents, automate renewals, process claims, manage accounting and billing. BPO services, including underwriting support, policy administration, claims management, accounting, billing, customer service, and management reporting, are handled by WPIS's experienced insurance and IT staff and not contract employees. WPIS provides the building blocks necessary for running a better insurance business. Whether you're looking to outsource your back-end processing, or invest in the latest technology, West Point Insurance Services can help cut costs and grow your business. For more information, please visit http://www.westpointuw.com.