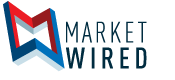 Royal Energy Resources, Inc. Announces $50 Million Shelf Registration and Initial Sale
/EINPresswire.com/ -- CHARLESTON, SC--(Marketwired - Oct 7, 2016) - Royal Energy Resources, Inc. (OTCBB: ROYE) ("Royal" or the "Company") announced today that Royal's shelf registration statement on Form S-3 (File No. 333-213031) filed with the U.S. Securities and Exchange Commission (the "SEC") on August 9, 2016, was declared effective on September 16, 2016. The shelf registration statement registers the future sale of up to $50,000,000 of common stock, warrants and units, as described in subsequent prospectus supplements which will describe the terms of such future offerings.
Royal also announced that it filed a prospectus supplement to the registration statement with the SEC on October 6, 2016, which registered the offer and sale of 1,000,000 shares of common stock at $4.25 per share to East Hill Investments, LTD ("East Hill"). On October 7, 2016, Royal and East Hill executed a Securities Purchase Agreement relating to the purchase and sale of common stock on the terms described in such prospectus supplement. 
Under the Securities Purchase Agreement, Royal has agreed to issue 50,000 shares immediately in consideration of a promissory note of the East Hill. The promissory note is payable fifteen (15) calendar days after the date of issuance, and does not bear interest prior to the maturity date. If the promissory note is not paid in full on the maturity date, it will bear interest at 15% per annum. Until sixty days after the initial purchase, East Hill has the right to purchase additional shares under the Securities Purchase Agreement for a promissory note on the same terms, provided that each purchase must be of no less than 20,000 shares and no more than 50,000 shares; and East Hill must not be obligated on a promissory note from a prior purchase. East Hill will purchase the balance of any shares for cash sixty days after the initial purchase.
Ronald Phillips, President Chairman of Royal stated, "we believe this shelf registration statement is a prudent and proactive move to support our existing obligations and future growth objectives, by providing the Company with increased financial flexibility and more efficient access to capital markets."
This press release shall not constitute an offer to sell or a solicitation of an offer to buy, nor shall there be any sale of these securities in any jurisdiction in which an offer, solicitation or sale would be unlawful prior to registration or qualification under the securities laws of such jurisdiction. Any offering of the securities covered under the shelf Registration Statement will be made solely by means of a prospectus and an accompanying prospectus supplement relating to that offering.
Royal may offer and sell securities covered by the Registration Statement through one or more methods of distribution, subject to market conditions and the Company's capital needs. The terms of any offering under the Registration Statement will be established at the time of such offering and will be described in a prospectus supplement filed with the SEC prior to completion of the offering. When available, copies of the prospectus supplement, together with the accompanying prospectus, can be obtained at the SEC's website at www.sec.gov
About Royal Energy Resources, Inc.
Royal Energy Resources, Inc. is a diversified energy company, with investments and holdings in coal, gas and renewable energy assets in North America. Royal is the majority equity owner of Rhino Resource Partners LP, and its general partner, Rhino GP LLC. Additional information regarding Royal is available on its web site -- www.royalenergy.us.
About Rhino Resource Partners LP
Rhino Resource Partners LP is a diversified energy limited partnership that is focused on coal and energy related assets and activities, including energy infrastructure investments. Rhino produces metallurgical and steam coal in a variety of basins throughout the United States. Additional information regarding Rhino is available on its web site -- www.RhinoLP.com.
Forward Looking Statements
This press release includes forward-looking statements as defined in Section 27A of the Securities Act of 1933 and Section 21E of the Securities Exchange Act of 1934 relating to matters such as prospects, anticipated operating and financial performance. Actual prospects and performance may differ from anticipated results due to economic conditions and other risks, uncertainties and circumstances partly or totally outside the control of the Company. These and other risks are described in the Company's reports filed with the United States Securities and Exchange Commission. These forward-looking statements are made only as of the date of this communication and Royal Energy Resources, Inc. undertakes no obligation to update or revise these forward-looking statements.
Readers are cautioned not to place undue reliance on forward-looking statements, which speak only as of the date hereof. Royal undertakes no obligation to publicly update or revise any forward-looking statements after the date they are made, whether as a result of new information, future events or otherwise, unless required by law.