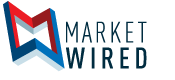 Sienna Announces Q3 2016 Results Release Date and Conference Call
MARKHAM, ON--(Marketwired - October 07, 2016) - Sienna Senior Living Inc. ("Sienna" or the "Company") (TSX: SIA) today announced that it will report its 2016 third quarter results after market close on Wednesday, November 9, 2016. Lois Cormack, President and CEO, and Nitin Jain, Executive Vice President and CFO, will host a conference call for the investment community the following day, Thursday, November 10, 2016 at 11:00 a.m. (EST).
The call-in numbers for participants are 416-340-2219 or 866-225-2055. A webcast of the call will be accessible via Sienna's website at: www.siennaliving.ca/Investors/Events-Presentations.aspx.
A replay of the call will be available until November 24, 2016. To access the replay, dial 905-694- 9451 or 800-408-3053 (pass code: 7032458). The webcast will be archived on Sienna's website.
ABOUT SIENNA SENIOR LIVING
Sienna Senior Living (TSX: SIA) owns and operates 55 high-quality seniors living residences in key markets in Ontario and British Columbia, comprising 8,179 beds/suites serving the continuum of independent living, assisted living, long-term care and specialized seniors programs and services. The Company is one of Canada's largest owners of seniors housing, with approximately 9,000 employees dedicated to helping residents live fully, every day. For more information, please visit www.siennaliving.ca.