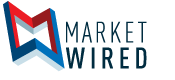 Blaze Fast-Fire'd Pizza Opens Third Louisville Location at the Paddock Shops Monday, October 10; Will Celebrate With Free Pizza Tuesday, October 11
/EINPresswire.com/ -- Nation's Leading Build Your Own Pizza Restaurant Continues Local Expansion
Blaze Pizza
Click here for high-resolution version
LOUISVILLE, KY--(Marketwired - Oct 7, 2016) - Blaze Fast-Fire'd Pizza, the nation's leading fast casual, build your own pizza concept, announced today it will open a new location at The Paddock Shops in Louisville on Monday, October 10. Diners are invited to celebrate the opening with free pizza on Tuesday, October 11 from 11 am to 9 pm. Anyone who follows Blaze Pizza on Facebook, Twitter, Instagram or Snapchat will be eligible for a custom-built pizza on the house.
 The new Blaze Pizza, located at 4055 Summit Plaza Drive next to Zoes Kitchen and Five Guys, features a 3,470 square foot interior includes with seating for 113, and an additional 20 seats on an outdoor patio. The hours of operation will be 11 am to 10 pm Sunday through Thursday, and 11 am to 11 pm Friday and Saturday.
 Blaze Pizza offers a modern spin on one of America's most loved meals. Each restaurant features an interactive open-kitchen format that allows guests to customize one of the menu's signature pizzas or create their own, choosing from a wide selection of carefully sourced, high-quality ingredients -- all for around $8. The 11-inch personal pizzas are then sent to a blazing hot open-flame oven -- the centerpiece of the restaurant -- where dedicated pizzasmiths ensure that your thin-crust pies are fast-fire'd and ready to eat in just 180 seconds.
"Blaze Pizza is a high-quality, budget-friendly dining option for shoppers and families on the go that continues to stand out among the competition," said Ed Hitner, Operating Partner for Blaze Pizza in Louisville. "Louisville residents know that if they want a filling and delicious pizza, built exactly the way they want it, Blaze is the place to go."
The concept, known for its custom built pizzas, freshly made salads, blood orange lemonade and s'more pies, came to Kentucky in June 2014 with the opening of its first Louisville restaurant at Shelbyville Road Plaza in St. Matthews. A second location opened at Louisville's Middletown Commons in June 2015, and the restaurant debuted in Lexington at the University of Kentucky later that year in August. A fourth location opened in Bowling Green at 2825 Scottsville Road in May.
Each restaurant makes its own dough from scratch, using a recipe developed by critically-acclaimed Executive Chef Bradford Kent (the "Pizza Whisperer"), which requires a 24-hour fermentation period to produce his signature light-as-air, crisp crust. For pizza fans with specific dietary needs, Blaze Pizza offers gluten-free dough and vegan cheese. The new Louisville restaurant will also feature a selection of wine and draft beer.
The authenticity of Blaze Pizza, along with its culture that focuses on the happiness of its guests and crew, has been the key to the concept's nationwide popularity and expansion. Blaze's close attention to detail extends well beyond the food, as seen by its carefully considered, modern approach to restaurant design. Award-winning design architect Ana Henton has added several unique, modern touches to the new Louisville location, including an oversized wall mural custom designed to suit the space.
Driven by its commitment to "Intelligent Choices for Our Pizzas, People & Planet," the restaurant was constructed with recycled and sustainable materials, uses eco-friendly packaging and features energy-efficient LED lighting.
Blaze Pizza looks forward to continuing to build strong roots within the community. To that end, the company has developed a turn-key in-restaurant fundraiser program that returns 20 percent of an event's proceeds back to local organizations. Blaze Pizza at The Paddock Shops will be partnering with local schools, sports clubs and other groups to host fundraising events at the new restaurant. For more information, please visit blazepizza.com/fundraising.
The new Blaze Pizza is operated by Louisville-based Millennial Restaurant Group (MRG), which continues to develop the concept throughout Kentucky, Tennessee and Florida. The partnership consists of James Patterson Sr., Jim Patterson II, Ulysses (Junior) Bridgeman, Wayne Albritton and Collins Cogan.
About Blaze Pizza
The first Blaze Pizza® restaurant opened on Aug. 6, 2012, in Irvine, Calif., and quickly gained attention for its chef-driven recipes, thoughtful interior design and a service culture that celebrates individuality. Now ranked as the leading fast-casual pizza chain in the Technomic Top 500 Chain Restaurant Report, Blaze Pizza is building momentum and developing a cult-like following as it expands across the country. The company currently operates 153 restaurants in 31 states and Canada, including the major metropolitan areas of Los Angeles, New York, Chicago, San Francisco, Toronto, Dallas, Las Vegas and Boston. Founded by Elise and Rick Wetzel (co-founder of Wetzel's Pretzels), the concept is backed by investors including LeBron James, Maria Shriver, Patrick Schwarzenegger, Boston Red Sox co-owner Tom Werner and movie producer John Davis. For more information, please visit blazepizza.com and facebook.com/blazepizza or click here to view a company video.
Blaze Pizza®, Fast-Fire'd®, the horizontal logo design, and the proprietary names "Pizzasmith," "Intelligent Choices for Our Pizzas, People & Planet" and related trademarks are the property of Blaze Pizza LLC.
Millennial Restaurant Group 
10000 Shelbyville Rd. 
Louisville, Ky. 40223
Blaze Pizza LLC
35 N. Lake Ave., Ste. 710
Pasadena, Calif. 91101
Image Available: http://www2.marketwire.com/mw/frame_mw?attachid=3065182
Embedded Video Available: http://www2.marketwire.com/mw/frame_mw?attachid=3065186