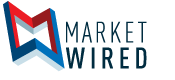 New Colombia Resources Inc. Develops Cannabis Sativa Product With High CBD and No THC for Import to the U.S. From Colombia to Enter the Multi-Billion Dollar Medical Marijuana Market
/EINPresswire.com/ -- Company Receives Letter From 2016 Nobel Peace Prize Winner President Santos' Office About Their Medical Marijuana Project
BARRANQUILLA, COLOMBIA--(Marketwired - Oct 7, 2016) - New Colombia Resources, Inc. ("the Company") (OTC PINK: NEWC), a Colombian natural resource company listed in the U.S., is pleased to announce their medical marijuana joint venture, Sannabis SAS, has identified a native cannabis sativa strain from Colombia with a natural high CBD content and no detectable THC. This pure extract has been working well for children with epilepsy and the Company expects similar successful results in the U.S. To see the lab test for this strain visit https://drive.google.com/open?id=0BxSKP5j2FlseM3NNaHpxRDRmcXM
Medical marijuana products in the U.S. are projected to generate $ 35 Billion in revenue by 2020. New Colombia Resources and Sannabis are positioned to be a part of this exceptional growth and are making plans to legally export non-THC products to the U.S.; both companies have been gearing up to export products around the world. As a first mover in Colombia's medical marijuana industry, Sannabis has been supplying children with epilepsy, cancer patients, fibromyalgia patients, and many others with legally produced medical marijuana products in Colombia since 2014 with exceptional results.
Company President John Campo received a letter from the Presidency of Colombia in reference to their "Medical Marijuana Project" requesting assistance from the Ministry of Health on their behalf. New Colombia Resources congratulates President Juan Manuel Santos for winning the 2016 Nobel Peace Prize, which was announced this morning. The Company is committed to bringing cannabis research to Colombia to create high quality value added products generating industries, jobs, and profits that stay in Colombia. New Colombia Resources has a pipeline of medical marijuana and hemp projects that will be announced soon.
In addition to the great results of their high CBD Cannabis Sativa products low in THC, Sannabis' Cannabis Indica products high in THC have shown remarkable success in cancer patients. The Company is eager to bring those products to the U.S. when legally able to do so.
Potential distributors, researchers, or investors interested in Sannabis products, possible joint ventures, research facilities, or private label are encouraged to contact Company President John Campo at 1-410-236-8200 or 57-318-657-0918.
To view a nationally televised documentary about medical marijuana in Colombia titled "De lo Maldito a lo Bendito" (From the Damned to the Blessed), visit http://www.sannabis.co/video. This documentary interviews medical marijuana patients and their loved ones around the country using Sannabis products, including "Sara" a 5-year-old girl with epilepsy that Sannabis has been successfully treating since its inception in 2014. The producers of the documentary also traveled to Cauca to interview Sannabis and their growers, filming different areas of Sannabis marijuana production.
Sannabis has grown and processed medical marijuana legally on the Nasa Indian Reservation in Colombia since 2014. Their products are sold online, in stores, and through independent distributors in Colombia. They are supported by INVIMA Resolution 243630 of 1999 and Sentence C-882 of 2011 from the Constitutional Court to legally produce non-smoked medical marijuana products on the Indian Reservation and distribute them nationally.
"We're gearing up to begin exporting non-THC products to the U.S.; we will have hundreds of pounds of raw material at our disposal to guarantee production output to our distributors. Our goal is to provide the best medical marijuana products possible taking advantage of our native medicinal strains and ideal climate, we can grow year around outdoors and manufacture the highest quality 100% organic cannabis products providing much needed jobs in the community where we operate," stated John Campo President of New Colombia Resources Inc.
New Colombia Resources' President, John Campo, was featured in an article in a major financial news publication, Dinero Magazine, in August 2014 at the beginning of the medical marijuana legalization movement in Colombia. Since then medical marijuana was legalized by both a Presidential executive order in December 2015 and a Senate Bill in May 2016. To view the article, visit http://www.dinero.com/edicion-impresa/negocios/articulo/medicamentos-legales-derivados-del-cannabis-marihuana/199474
Adults and children with epilepsy and cancer have shown remarkable improvements using Sannabis products causing an interest from national and international media. A Sannabis distributor showcasing products was featured on the nightly newscast of a major network in Colombia, Noticias RCN. To view the newscast, visit http://www.noticiasrcn.com/videos/producen-y-venden-productos-marihuana-bucaramanga
The Company feels these newscasts and documentaries will help increase medical marijuana awareness and sales. To view or purchase Sannabis products visit www.sannabis.co. Follow Sannabis on Facebook for photos and testimonials at https://www.facebook.com/sannabis.cannamedicinal
New Colombia Resources, Inc.
New Colombia Resources, Inc. is focused on the acquisition and development of high-quality metallurgical coal properties and other available resources in the Republic of Colombia. They expect to have several revenues producing businesses including; metallurgical coal mining and rock quarry aggregates for domestic Colombian highway and railroad building projects. The Company owns 100% of La Tabaquera metallurgical coal mine in Colombia with an estimated 15- 17 million tonnes of reserves. They have another pending acquisition for 390 ha and a solicitation contract for 184 ha metallurgical coal concession. New Colombia Resources also holds a significant position in Sannabis SAS which legally produces medical marijuana products in the Republic of Colombia, visit www.sannabis.co. For more information on the Company visit www.newcolombiaresources.com.
Forward Looking Statements
Forward Looking Statements; This Press Release includes forward-looking statements within the meaning of Section 27A of the Securities Act of 1933 and Section 21E of the Securities Act of 1934. A statement containing works such as "anticipate," "seek," intend," "believe," "plan," "estimate," "expect," "project," "plan," or similar phrases may be deemed "forward-looking statements" within the meaning of the Private Securities Litigation Reform Act of 1995. Some or all of the events or results anticipated by these forward-looking statements might not occur. Factors that could cause or contribute to such differences include financing, the future U.S. and global economies, the impact of competition, and the Company's reliance on existing regulations. New Colombia Resources, Inc. does not undertake any duty nor does it intend to update the results of these forward-looking statements.