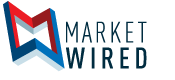 Oregon State Athletics Salutes the Military Ahead of Veterans Day
Oregon State Athletics, Supported by SheerID, Offering Exclusive Ticket Pricing to Military Community
/EINPresswire.com/ -- EUGENE, OR --(Marketwired - October 06, 2016) - The Oregon State Athletics Department is proud to announce a special military appreciation program for the upcoming Pac-12 Conference football game against the Washington State Cougars Saturday, October 29 in Corvallis. Military members, including both active duty personnel and veterans, will be eligible to receive two complimentary tickets to the 101st meeting between the rivals. Members can also purchase additional tickets for 50% off once verified.
"It is an honor to host the brave men and women, and their families, of the United States Armed Forces at Reser Stadium," Beaver head football coach Gary Andersen, whose father had a distinguished career in the U.S. Army, said. "Our team takes great pride entering the playing field before kickoff with the Stars and Stripes; that would not be possible without the sacrifices and service by our military personnel past and present."
The program is powered by eligibility verification company SheerID, who is headquartered locally in Oregon. Eligible service members wishing to attend the game can visit the link below to receive their free tickets. With a few simple, non-sensitive pieces of information, eligible Beaver fans will be verified through the SheerID verification engine in seconds. Upon verification and purchase, military fans can digitally download their promotional tickets for entrance to the stadium on game day.
"We are absolutely thrilled to be able to support the Beavers to ensure that this offer remains exclusive to those in our military community," proclaimed Jake Weatherly, CEO of SheerID. "It's important that those who serve feel the appreciation of their fellow Americans, and we're proud to be able to support this program and Oregon State University."
For more details, please visit http://admin.osubeavers.com/sports/2016/9/26/military-appreciation-day.aspx
For more information about SheerID's military verification services, please visit http://www.sheerid.com/learn-more-about-military-verification/.
About Oregon State Athletics
Through the power of sport, we help people discover and pursue their passions, talents and purpose in order to live a life of balance and positive contribution.
About SheerID
SheerID's instant eligibility verification solutions ensure margin and profit protection for enterprise and SMB clients while also making personalized marketing programs scalable. By instantly verifying consumers' eligibility against authoritative data, SheerID delivers a seamless customer experience without interrupting the shopping process. Backed by Voyager Capital, the SheerID verification solution helps clients, including Spotify, The PGA TOUR, and Foot Locker, protect their exclusive offers to high value customer segments such as military, students, and teachers. Verification is available across multiple channels, including online, in-store, via mobile device, or over the phone, all while still keeping customer information safe and secure. SheerID's verification services can be configured for any e-commerce website, internal customer sales/support system, mobile application, or POS system.
Image Available: http://www.marketwire.com/library/MwGo/2016/10/4/11G116927/Images/Oregon-State-University-Athletics-Logo_original-a2dd2bd66e4799d991b5e8f58cc7c947.jpg
Press Contact
Katie Keller
katie@sheerid.com