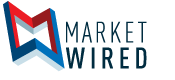 Introducing the Sunwing Cafe: Sunwing Launches New On Board Menu Created in Partnership With Food Network Celebrity Chef Lynn Crawford
/EINPresswire.com/ -- Canada's #1 vacation company, Sunwing, announces the launch of the new Sunwing Café on board menu developed in partnership with Food Network Celebrity Chef, Lynn Crawford. In response to feedback from customers to have a wider variety of fresh and affordably-priced meal options to suit their individual tastes, Sunwing has partnered with Food Network and Chef Lynn Crawford to inspire the new on board menu. Available beginning October 19, the new buy on board menu will include a range of high-quality light meals and snacks and feature dishes conceived by Chef Lynn Crawford.
Studies show that taste buds are 30% less effective at 30,000 feet, so each Sunwing Café menu item is created to pack a flavour punch. From hot food choices such as Margherita pizza and mac 'n' cheese, to snack options including a traditional tapas assortment and even a kids' snack box filled with brand name favourites, the menu includes selections that are sure to please every palate.
The menu also features a number of selections personally created and tested by Food Network Celebrity Chef Lynn Crawford. For breakfast, the leading chef proposes honey Dijon peameal bacon on a kaiser, topped with onion marmalade and grainy mustard aioli. Her lunch and dinner choices include slow-cooked beef short ribs served with herb roasted fingerling potatoes, heirloom carrots, double smoked bacon, pearl onions and Bourguignon sauce and baked pasta with roasted tomatoes, mozzarella and jalapeno jack cheese, lemon ricotta and tomato basil sauce.
Stephen Hunter, CEO and President of the Sunwing Travel Group, explained that designing the new Sunwing Café was integral to the overall experience Sunwing is committed to delivering to its customers. He added, "With Sunwing, your vacation begins the moment you step on board one of our planes. We are justly proud of our award-winning Champagne Service and feel that the creation of the Sunwing Café will only add to our already popular on board experience. With Chef Lynn Crawford, we have conceived an in-flight menu that reflects the diverse tastes and appetites of our passengers."
"Sunwing has always been part of my family," said Chef Lynn Crawford. "It is their desire to give their passengers the very best experience. They are very passionate and full of hospitality, and all about what can we do better for our guests to give them an amazing and memorable experience. I really want to showcase fresh, local, high-quality ingredients served in the very best five-star experience," Crawford says. She adds that it will be, "Chef-inspired comfort food that you want to enjoy."
As the largest integrated travel company in North America and winner of multiple Consumer Choice awards across Canada, Sunwing is known for innovative ideas that aim to exceed customer expectations. This is just another way that customers can experience the Sunwing difference.
The full Sunwing Café menu can be viewed here.
For more information please visit www.sunwing.ca or contact your local travel agent.
About Sunwing Vacations
As Canada's #1 to the sun and North America's largest vertically integrated travel company, Sunwing has more flights to the south than any other leisure carrier with convenient direct service from over 34 airports across Canada to over 50 popular sun destinations. This scale enables Sunwing to negotiate the best deals and exclusive offers at all of the top-rated resorts across the Caribbean, Mexico, and Central America. Renowned for its award-winning service, Sunwing is consistently voted the #1 leisure airline by travel agents and is the perennial winner of the Consumer Choice Award. Customers can look forward to starting their vacation off in style with Champagne Service, which features a complimentary glass of sparkling wine, tea and coffee and non-alcoholic beverage service; together with a buy on board menu of light meals and snacks (including kids' choices) inspired by Food Network celebrity chef, Lynn Crawford. Sunwing customers also benefit from the assistance of the company's own knowledgeable destination representatives, who greet them upon arrival and support them throughout their vacation journey.
http://www.facebook.com/SunwingVacations
https://twitter.com/SunwingVacay
https://plus.google.com/+sunwing/posts
http://www.youtube.com/SunwingTV
Image Available: http://www.marketwire.com/library/MwGo/2016/10/5/11G117006/Images/Lynn_Crawford_Food_Network-cf986b06fed2b171a4fc770af3e37f8c.jpg
For all media enquiries, please contact:
Daniel St. Germaine
A&C
416 966 3421 x 201
daniel@acteam.ca