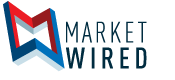 Eco-Safe Signs Contract With International Marketing and Consulting Firm
/EINPresswire.com/ -- LOS ANGELES, CA--(Marketwired - October 05, 2016) - Eco-Safe Systems USA, Inc. (OTC PINK: ESFS) is pleased to announce signing a contract with Epic Financial Funding, LLC, in Cincinnati, OH.
Michael Elliot, CEO of Eco-Safe Systems USA, Inc., said, "Phillip R. Carson, CEO of Epic Financial Funding, LLC, came on board with Eco-Safe in August, and within the last 30 days has enlisted the services of 15 professional Finders and international marketing, sales, and financing experts."
Elliot continued, "Through website and personal promotional contacts, Epic has introduced Eco-Safe technology into more than 10 countries including Canada, Mexico, throughout South America, and India, as well as Dubai, Kuwait, and Egypt. This would add to Eco-Safe's presence already in the U.S., Mexico, Brazil, Saudi Arabia, Abu Dhabi, Dubai, and Kuwait. Epic's primary goal is to bring in 10 Million dollars for additional working capital. At the moment, Eco-Safe is preparing its first proposal for seafood processing in India. This level of international promotion is unprecedented for Eco-Safe and stands to create vastly greater markets for us."
About Eco-Safe Systems:
Eco-Safe Systems, based in Los Angeles, is the manufacturer of patent pending water treatment and water reclamation systems. Our technologies produce ozonated water for food disinfection and water purification at significantly less maintenance cost and greater energy savings than our competitors in a completely green and organic manner. We currently offer supermarkets and restaurants a cost-effective way to safely extend the shelf-life of meat, poultry, seafood, fruits and vegetables. Our Food Industry products are National Sanitation Foundation, International (NSF) Registered. Please visit us at www.ecosafeusa.com for more information.
The foregoing contains forward-looking information within the meaning of The Private Securities Litigation Act of 1995. Such forward-looking statements involve certain risks and uncertainties. The actual results may differ materially from such forward-looking statements. The company does not undertake to publicly update or revise its forward-looking statements even if experience or future changes make it clear that any projected results (expressed or implied) will not be realized.
Eco-Safe Contact:
Michael Elliot
CEO
Eco-Safe Systems USA, Inc.
www.ecosafeusa.com
Email contact

Epic Financial Funding, LLC Contact:
Phillip Carson
CEO
Epic Financial Funding, LLC
www.energyfunding123.com
Email contact