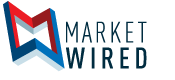 DHG Expands to California With the Addition of Parke, Guptill & Company
/EINPresswire.com/ -- CHARLOTTE, NC--(Marketwired - October 05, 2016) - Dixon Hughes Goodman (DHG), a top 20 public accounting and advisory firm in the U.S., welcomes the team members of California-based Parke, Guptill & Company (Parke Guptill) to DHG. Effective November 1, 2016, the partners and employees of Parke Guptill will officially join DHG, expanding the firm's presence to the west coast.
Parke Guptill, led by partners Jonathan Forgy and Dan Duir, has been providing professional assurance, tax and advisory services to clients throughout Southern California since 1964. Jonathan, Dan and their team are notable leaders in the dealership space, working with hundreds of franchised dealerships across California and adjoining states.
"Jonathan and Dan's reputation as experienced dealership industry leaders, coupled with their passion for providing exceptional client service, marks a meaningful step forward in DHG's ongoing growth as an industry-based firm in strategic geographic locations," remarks Matt Snow, CEO of DHG.
Given Jonathan and Dan's position in the dealership space, their team's cohesion with DHG's national industry practice will positively contribute to the team's resources and growth mission. Tim York, Managing Partner of DHG Dealerships, commented on this strategic addition to the dealership team, "Industry experience and leadership aside, the cultural fit with DHG is strong. In addition to the value they place on their people, Jonathan and Dan's team embody the DHG core values of passion, relationships, innovation and trust."
Parke Guptill's Jonathan Forgy and Dan Duir also commented, "We are very proud of Parke Guptill's history and reputation. Joining forces with DHG is not only indicative of the success we've had, but also of the positive strides we will continue to make as leaders in the dealership industry."
About Dixon Hughes Goodman
With more than 2,000 people in 12 states, Dixon Hughes Goodman ranks among the nation's top 20 public accounting firms. Offering comprehensive assurance, tax and advisory services, the firm focuses on major industry lines and serves clients in all 50 states as well as internationally. Visit www.dhgllp.com for additional information.
About DHG Dealerships
DHG Dealerships has a team of dedicated professionals working exclusively with dealerships across the country. We serve more than 2,500 dealership clients across all 50 states, representing dealership groups of all sizes, including six of the top 10 dealership groups in the country. Providing our clients with industry thought leaders in our Assurance, Tax and Advisory Service Groups, we consult on best practices to help maximize efficiencies, increase profits and understand risk management.
Contact:
Finley Amato
704.367.5938
finley.amato@dhgllp.com