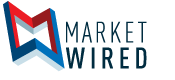 The Sierra-Cedar 2016-2017 HR Systems Survey White Paper, 19th Annual Edition Now Available
/EINPresswire.com/ -- ALPHARETTA, GA--(Marketwired - October 05, 2016) - The Sierra-Cedar 2016-2017 HR Systems Survey White Paper makes its annual debut today at the HR Technology® Conference. The White Paper is now available for download at www.Sierra-Cedar.com/annual-survey. Published since 1997, this is the longest running, most widely distributed, and most highly participative research effort in the HR industry, annually tracking the adoption, deployment approaches, and value achieved from HR technologies. This year's results, from 1,528 organizations representing over 20 million employees and contingent workers, report on HR systems trends for the coming year. Key findings include the following:
Enterprise HR Systems strategies increase HR influence; organizations with a strategy are 77% more likely to be viewed as a strategic business partner.
User Experience continues to be a major factor in replacement plans; organizations with low user experience scores are 4 X more likely to be replacing their HR technology in the next 12 months.
Organizations are taking multiple pathways to modernizing their HR technology environments; 24% of organizations plan to maintain a hybrid HR technology environment compared to 11% planning to move everything to the Cloud through a rip and replace model.
Outcome-based HR continues to drive differentiators in technology approaches; Data-Driven organizations are 43% more likely to have a rip and replace HR technology strategy or to have Cloud technology for all primary HR technology, while Talent-Driven organizations are 20% more likely to proactively address social responsibility initiatives.
This year's Survey explored new areas, including composition of the workforce across all generations, from millennials to baby boomers, and addressed how organizations are using technology applications to address social responsibility initiatives such as diversity and inclusion. "HR Technology is continuing to expand its capabilities to manage the individualism of each employee, and over time this will allow organizations to embrace social responsibility areas such as diversity, pay equity, wellness, and family leave in ways that are both compliant and tailored to each employee's needs," said Stacey Harris, Vice President of Strategy and Analytics.
About Sierra-Cedar
Sierra-Cedar helps clients navigate their application and technology roadmap, whether to modernize their existing portfolios or move to emerging technologies by integrating industry knowledge, deep technology capabilities, breadth of service offerings, and global delivery model into best-value solutions. Our services are categorized into industry-based consulting services and industry-agnostic shared services.
Note to editors: The findings in the Sierra-Cedar 2016-2017 HR Systems Survey White Paper can be used verbatim with proper attribution to Sierra-Cedar. However, this report cannot be publicly posted in its entirety without explicit permission. Editorial resources are also available for further comment on the White Paper's findings. Please contact HRSystemsSurvey@Sierra-Cedar.com for more information.
MEDIA CONTACT:
Corporate Marketing
Sierra-Cedar, Inc.
Direct: 866.827.3786
Fax: 678.385.7541
Contact@Sierra-Cedar.com