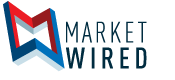 SheSpeaks Expands Into NW Arkansas and Hires Shopper Marketing Industry Veteran
/EINPresswire.com/ -- NEW YORK, NY--(Marketwired - October 05, 2016) - With a nod to the growing importance of the retailer/brand relationship, SheSpeaks, the influencer marketing and media platform, has expanded its presence in NW Arkansas and hired shopper marketing industry veteran Missy Tiller as Director of Client Engagement to lead the effort.
According to Aliza Freud, Founder/CEO, SheSpeaks, "Given the momentum that we have built in this market, the next logical step was to put a key executive in place who will make our offering richer for brands focused on partnering with retailers. Missy is clearly that expert with years of hands-on experience helping leading companies like Procter and Gamble and Coca-Cola with shopper marketing efforts. She will lend her expertise to create valuable integrations and activations for brands and retailers." Most major brands and agencies have a presence in NW Arkansas and Tiller has worked with many of them.
Prior to joining SheSpeaks, Tiller spent 18 years at Saatchi & Saatchi X in Media and Promotions Planning and Buying. "Over the past several years, I developed a passion and deeper understanding for the power of influencers, especially bloggers and social influencers, and how they help brands reach their shopper marketing objectives," says Tiller. "Since SheSpeaks is a leader in the space, I jumped at the chance to help broaden their reach in this market and enhance their shopper marketing programs."
About SheSpeaks
SheSpeaks, Inc. is an influencer marketing and media platform fueled by its community of content creators with a reach of 100 million. Its recently launched video platform, SheSpeaksTV, produces and amplifies video content targeted to women age 25+. Major brands including L'Oreal, Procter & Gamble, American Express and Pepsi have benefited from SheSpeaks influence and vision by using social, digital and video tools together to push the boundaries of innovation and create highly effective influencer content that reaches and exceeds goals for every campaign.
Contact:
Judy Kalvin
jkalvin@kalvinpr.com
914.693.0123