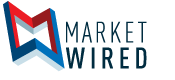 Maria Korsnick Elected President and CEO of Nuclear Energy Institute
/EINPresswire.com/ -- WASHINGTON, DC--(Marketwired - October 04, 2016) - Maria Korsnick today was elected president and chief executive officer of the Nuclear Energy Institute, the policy organization for the U.S. nuclear energy industry, effective Jan. 1, 2017.
Korsnick has served as NEI's chief operating officer since May 2015 as a loaned executive from Exelon Generation and Constellation Energy Nuclear Group (CENG). In that role, she has guided NEI's day-to-day operations and represented the industry before a multitude of stakeholders -- including the U.S. Nuclear Regulatory Commission, the Obama administration, Congress, state lawmakers, international nuclear professionals, think tanks and policymakers.
She will succeed Marvin Fertel, who retires on Dec. 31 after nine years as NEI's president and CEO.
Don Brandt, NEI's chairman of the board and the chairman, president and CEO of Pinnacle West Capital Corp., said Korsnick has demonstrated exemplary leadership in a range of industry disciplines.
"Maria is highly regarded for her strong leadership skills and exceptional technical expertise. As proven by her success as NEI's chief operating officer, she will provide the vision and guidance that will drive the organization's effectiveness," Brandt said. "The NEI Executive Committee is confident that Maria will enable NEI to increase recognition of nuclear energy's value, further empower the nuclear industry's commitment to efficiency and reliability, and facilitate the development of next-generation reactors."
Korsnick's election comes at a transformational time for the industry and with facilities operating at outstanding levels of reliability and safety. Nuclear power plants operating in 30 states in 2015 achieved a record-high industry average capacity factor of 92.2 percent -- a measure of efficiency -- while generating more than 60 percent of America's carbon-free electricity supply. Over the next four years, five new reactors will commence operations in Tennessee, Georgia and South Carolina. However, an estimated 15 to 20 existing reactors are at risk of premature shutdown due to competitive electric markets not recognizing the value they provide to the environment, system reliability, and grid stability, coupled with existing low natural gas prices and federal and state policies supporting renewable technologies. Over the past several years, companies have shut down -- or announced plans to shut down -- 10 reactors in five states.
"I couldn't be more proud to have the opportunity to lead NEI and advance nuclear energy," Korsnick said. "I am passionate about the key role nuclear energy can play for our nation. The nuclear industry is facing challenges, and I'm looking forward to help strengthen the policies, regulations and public support that will ensure it has a robust future."
Prior to joining NEI, Korsnick was Exelon Generation's senior vice president for Northeast operations and chief nuclear officer for CENG. She oversaw operations at three nuclear energy facilities and chaired the industry's Fukushima Response Steering Committee that identified safety enhancements for extreme events based on lessons learned from the 2011 accident in Japan and implemented them at all U.S. reactors.
Among other leadership roles during her 30-year nuclear energy career, Korsnick served as acting CEO at CENG, vice president for corporate operations, site vice president at the Ginna nuclear power plant in New York, and she was a federally licensed senior reactor operator at the Calvert Cliffs nuclear station in Maryland.
Korsnick has a bachelor's degree in nuclear engineering from the University of Maryland. She is a member of the Institute of Nuclear Power Operations Accreditation Board and former chairman of the Electric Power Research Institute's Nuclear Power Council.
The Nuclear Energy Institute is the nuclear energy industry's policy organization. This news release and additional information about nuclear energy are available at www.nei.org.
Contact NEI's media relations staff at:
media@nei.org
202.739.8000 during business hours
703.644.8805 after hours and weekends