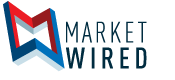 SST Software Announces Appointment of Joe Akin as Chief Operating Officer
/EINPresswire.com/ -- STILLWATER, OK--(Marketwired - October 04, 2016) - Joe Akin was appointed as Chief Operating Officer for SST Software, a premier geospatial data management company in precision agriculture.
"Joe's management experience in operations will be a tremendous asset to the SST team," said Matt Waits, Chief Executive Officer of SST Software. "He has a proven ability to accelerate communications and streamline processes to achieve operational excellence."
Akin has a degree in communications from Oklahoma State University in Stillwater, Oklahoma. He brings more than 20 years of leadership experience to SST Software. Previously, Akin was President of LIGEO U.S., COO of Ocean Dental Corporate, and Global Marketing Director and International Business Director for Stillwater Designs Inc.
"I am excited to join the SST Software team," Akin said. "There are many technological advances taking place in the precision agricultural industry, and I believe SST is at the forefront in bringing viable solutions to service providers and farmers."
Akin is responsible for managing day-to-day operations and will focus on improving internal processes and communications. Waits will continue to work on the strategic direction of SST and product development.
More information about SST Software can be found at http://www.SSTSoftware.com/. Follow SST Software on Facebook, Twitter, YouTube and LinkedIn to stay up-to-date on the latest offerings.
About SST Software
Site-Specific Technology (SST) Software is a privately owned company headquartered in Stillwater, Oklahoma with branch offices in Oklahoma City, Tulsa, Kansas City, Illinois, Iowa, Brazil, Australia and South Africa. Since its inception in 1994, SST Software has been at the forefront of precision agriculture as one of the first pioneers of the industry. SST specializes in providing a holistic ecosystem of geospatial data tools developed on the foundation of location, standardization, automation, centralization and communication -- the essentials necessary to scale precision agricultural programs to optimal levels. Visit http://www.SSTSoftware.com/ for more information.
Image Available: http://www.marketwire.com/library/MwGo/2016/10/4/11G116809/Images/2016-03-14_16.25.58-d3d8eaee57569afc8441c066cd81079e.jpg
SST Software Contact:
Courtney Arnall
Marketing Director
405-533-4977
Email contact