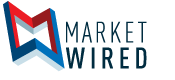 Almost One-in-Seven Canadians Have No Negative Feelings About Wasting Food, Poll Finds
FoodSaver(R) Brand Survey Shows Most Canadian Grocery Shoppers Fail to See Value of Watching Out for Food Waste Compared With Other Money-Saving Habits
/EINPresswire.com/ -- Almost one-in-seven, or 15 per cent, of surveyed Canadians think there is no stigma attached to wasting food, yet 30 per cent report having difficulty affording food for themselves and their families, according to new survey released today.
The Canadian Food Waste Poll, a survey of shopping and food waste habits of over 1,000 Canadians commissioned by the FoodSaver brand and hosted on Angus Reid Forum, shows that the vast majority of people (93 per cent) feel that the cost of groceries has risen significantly in the past 12 months, but that exact percentage of surveyed Canadians also report throwing out food.
Canadian food waste versus money-saving habits
When it comes to food waste, the survey found that:
Less than 10 per cent said they never throw away food;
40 per cent of Canadians polled throw out food at least once per week;
This is the same for those who reported having difficulty affording groceries (4 in 10) as it for those who cited no difficulty;
Fresh produce (68 per cent), bread (30 per cent) and dairy (24 per cent) are the top three categories of food most commonly wasted; and
Nearly three-quarters (74 per cent) of those who said they have difficulty affording produce, still throw it out.
Surprisingly, these wasteful habits are in stark contrast to the lengths Canadians are going to reduce their grocery bills. The report shows that people are cost-conscious and making concerted efforts to save on food costs by buying on sale (91 per cent), substituting with no-name brands (64 per cent) and sticking with prepared shopping lists (50 per cent).
Similarly, while over half of surveyed Canadians (52 per cent) say they now buy less food than they did a year ago as a result of growing food prices, many are still overlooking the much bigger savings that could be delivered by simply throwing away less food.
"Sadly, wasting food has become so normal, there is now no guilt attached to tossing it out. Perhaps the reason for this is that people are under-estimating the value of the food they are wasting," said Ralph C. Martin, Professor, Ontario Agricultural College, Department of Plant Agriculture, University of Guelph. "Households in Canada spend approximately $153 per week on food. Canadians waste about 40 per cent of food along the whole value chain, and about half of this (20 per cent) is wasted in households. Therefore, the cost of tossing wasted food is $31 per week per household. We could avoid waste and use $31 per week more wisely, perhaps for healthy food."
Waste not, spend not: Food and money saving tips
Earlier this year, Canadians paid record-breaking prices for groceries with vegetables, like cauliflower, costing as much as $8 per head. As food costs are expected to remain at an elevated level, the FoodSaver brand has the following tips for Canadians looking to take a bite out of family food costs.
Make a list - and check it twice. Creating detailed lists ensure that people only buy what they need.
Buy fruits and vegetables in season - Vegetables and fruit are cheaper when they are in season. Avoid waste by buying fresh fruit at different stages of ripeness.
Vacuum seal and freeze your food - Reduce wastage by freezing fresh produce so it can be kept longer. Blanched vegetables, fruits and meat can last up to 2-3 years when vacuum sealed and frozen. Vacuum sealing is one of the best ways to preserve food, yet the survey found only 15 per cent of Canadians do it to reduce grocery costs.
Buy on sale - Use flyers to price-match but be careful what you buy. A sale is only good if you will use the products.
Buy in bulk - Buy non-perishable items in bulk and then make individual, snack size portions.
About the Survey
From August 15th, 2016 to August 18th, 2016, an online survey was conducted among a sample of randomly selected 1,026 Canadian adults who are primary or jointly responsible for grocery shopping and cooking in their household and are Angus Reid Forum panel members. The margin of error -- which measures sampling variability -- would be +/-3.0%, 19 times out of 20 on a probability sample of this size. The invites were balanced by age, gender, region and education according to the most recent Census data. Discrepancies in or between totals are due to rounding.
About the FoodSaver brand
As a leader and innovator in vacuum sealing, FoodSaver Systems protect your food, keeping food fresh up to five times longer than ordinary storage methods like zipper bags, foil, plastic wrap and containers. FoodSaver Food Preservation Systems remove air and lock out moisture using specially-designed bags, containers and accessories to preserve food freshness and help prevent freezer burn. FoodSaver Vacuum Sealing Systems save consumers up to $2,700 per year by buying in bulk, and on sale and by reducing waste, based on US data. Available at select retailers including Walmart, Canadian Tire, Costco, Home Hardware, London Drugs, Home Outfitters, Bed, Bath and Beyond and online at Foodsaver.ca. For more information, visit www.foodsaver.ca.
About Newell Brands
Newell Brands is a leading global consumer goods company with a strong portfolio of well-known brands, including Paper Mate®, Sharpie®, Dymo®, EXPO®, Parker®, Elmer's®, Coleman®, Jostens®, Marmot®, Rawlings®, Oster®, Sunbeam®, FoodSaver®, Mr. Coffee®, Rubbermaid Commercial Products®, Graco®, Baby Jogger®, NUK®, Calphalon®, Rubbermaid®, Contigo®, First Alert®, Waddington and Yankee Candle®. For hundreds of millions of consumers, Newell Brands makes life better every day, where they live, learn, work and play.
Media Contact:
Lauren Harrison
Cohn & Wolfe
647-259-3265
lauren.harrison@cohnwolfe.ca