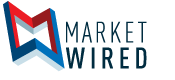 Outdoor Lighting Perspectives(R) Releases Annual Holiday and Festive Lighting Tip Guide to Celebrate National Outdoor Lighting Month
Outdoor Lighting Perspectives, North America's Largest Full-Service Outdoor Lighting Company Releases Their 2016 Guide to Holiday, Festive and Special Event Lighting Through National Outdoor Lighting Month, Their Annual October Consumer Awareness Campaign
/EINPresswire.com/ -- RICHMOND, VA--(Marketwired - October 04, 2016) - In recognition of National Outdoor Lighting Month, a consumer awareness effort the company launched in October 2013, Outdoor Lighting Perspectives, North America's largest full-service outdoor lighting company recently released its 2016 guide to holiday, festive and special event lighting, which it publishes online annually.
The free annual guide can be found and downloaded on the company's website at www.OutdoorLights.com. Updated yearly, the guide presents trends the company is seeing in holiday and special event lighting and includes helpful planning tips. The guide also includes insights from the professional outdoor lighting industry on LED technology and presents new specialty fixtures that are well suited for holiday and festive light displays.
"More and more we're seeing people use festive lighting for daily, everyday events and not saving them just for traditional functions like weddings," said Rich Young, Vice President of Outdoor Lighting Perspectives. "As such, we are always looking for new and innovative ways to help our clients create the ambience and effect they are looking for whether that be for a holiday or a backyard barbecue."
National Outdoor Lighting Month was founded as an annual consumer awareness effort to educate homeowners about the safety, security and lifestyle enhancements outdoor lighting can bring to their homes. October was intentionally selected as the month for the annual campaign with the pending onset of Daylight Savings time, which brings extended evening hours.
"The darkness everyone experiences as a result of Daylight Savings time still comes as a surprise to people each year. This gives us the opportunity to help people see the importance and benefit outdoor lighting can make to the quality, safety and enjoyment of their homes at a time it is most relevant to them," explained Jody Wetherill, Brand Marketing Manager for Outdoor Lighting Perspectives. "It also serves as the perfect backdrop for presenting our annual guide as attention around this time turns to holiday and decorating planning and preparation."
The free guide to Holiday, Festive and Special Event Lighting can be found on the Outdoor Lighting Perspectives website at www.OutdoorLights.com/National-Outdoor-Lighting-Month and across all Outdoor Lighting Perspectives local sites through the month of October.
About National Outdoor Lighting Month
Founded as a consumer awareness effort in 2013, National Outdoor Lighting Month will be celebrated in October of each year prior to the ending of Daylight Savings Time, as darker skies arrive earlier in the day -- this year on Sunday, November 2. National Outdoor Lighting Month is to educate homeowners about outdoor lighting and the safety, security and lifestyle enhancements outdoor lighting can bring to their homes.
Jody Wetherill
jwetherill@outdoorlivingbrands.com
(804) 353-6999 Ext. 113