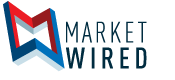 Daisy Intelligence Corporation Nominated for the National Angel Capital Organization's Most Promising Startup of the Year Award
Daisy Intelligence Corporation, an artificial intelligence software-as-a-service company, is one of the finalists for NACO's Most Promising Startup of the Year invited to attend the 2016 National Angel Summit in Vancouver on October 4-6, 2016. An expert panel of judges and attendees will select the winner and KPMG Enterprise will present the award on Wednesday, October 5.
/EINPresswire.com/ -- Daisy's founder and CEO, Gary Saarenvirta will attend the event along with the company's key angel investors. "We are honoured to be included as a finalist for the Most Promising Startup award. This is yet another milestone in our company's continual development and, I believe, is a direct result of our entire teams' dedication to turning the power of focused AI based business solutions into products that produce actionable results to dramatically improve how clients operate their businesses."
NACO's annual Entrepreneur's Showcase celebrates dynamic early-stage companies that have demonstrated successful growth and whose outstanding achievements have made them some of Canada's most promising startups. Past winners of the annual competition have gone on to raise millions in follow-on investment from NACO members. With over 400 investors, partners and industry leaders from across North America and around the world in attendance, finalists will have the opportunity to present and meet with angel investors, venture capitalists, and industry leaders.
"We are thrilled to be recognized by the NACO committee for this award. We are proud to showcase our world leading AI technology, founded by a Canadian, and developed here in Canada," said John Madigan, President, JSM Capital Inc. and angel investor in Daisy Intelligence. "We are excited to have invested in the creation of an AI simulation engine specifically focused to the retail and fraud prevention industries. It is a self-learning decision making platform with the ability to simulate future outcomes without the requisite of prior experience. It's truly unbelievable!"
About Daisy Intelligence
Daisy Intelligence is an artificial intelligence software-as-a-service company that analyzes very large quantities of our clients' transaction and operational data in order to make automated operational decision recommendations which our clients can immediately action to improve their business. Using our proprietary mathematical solutions and the Daisy AI based simulation platform, Daisy Intelligence analyzes 100% of the tradeoffs inherent in any complex business question and provides weekly, specific recommendations to help our corporate clients grow total sales, improve margins, reduce fraud and delight customers.
www.daisyintelligence.com
About the National Angel Capital Organization
The National Angel Capital Organization accelerates a thriving, early-stage investing ecosystem in Canada by connecting individuals, groups, and other partners that support Angel-stage investing. NACO provides intelligence, tools and resources for its members; facilitates key connections across networks, borders and industries; and helps to inform policy affecting the Angel asset-class. For more information please visit www.nacocanada.com or follow them on Twitter @AngelCapCanada.
For more information, contact:
Gary Saarenvirta
CEO
Daisy Intelligence Corporation
gsaarenvirta@daisyintel.com
905.642.2629 ext. 221