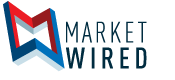 TestEquity Showcases Market-Leading Test and Measurement Solutions at AmCon 2016
/EINPresswire.com/ -- MOORPARK, CA--(Marketwired - September 30, 2016) - TestEquity, a value-added provider of premium electronic test and measurement equipment and MRO tools and supplies for 45 years, will demonstrate market-leading solutions at AmCon 2016, a premier design and contract manufacturing event, held October 4-5 at the Plano Centre in Plano, Texas.
At booth 105, attendees will see test equipment supporting the aerospace and defense, automotive, electronics, and telecommunications industries as well as contract manufacturers. TestEquity is one of North America's largest authorized stocking distributor for top manufacturers such as Keysight Technologies, Tektronix, Keithley, Rohde & Schwarz, Viavi, Fluke, B&K Precision, and more. Highlights at this year's show include:
Keysight MSOX4154A oscilloscope - This mixed signal oscilloscope with 1.5 GHz bandwidth delivers best-in-class waveform update rates and the latest touch screen technology, which speeds setup and operation and delivers unprecedented speed and usability.
Keysight N9918A combination spectrum analyzer - The Keysight FieldFox RF cable and antenna combination analyzer is designed to withstand the most challenging working conditions and can be configured to include a spectrum and network analyzer.
Keysight U5855A thermal imager - This TrueIR thermal Imager features fine resolution capability and 4x digital zoom capability to magnify images of far-away objects to quickly spot problems and reveal even finer details.
Digital multimeters and MRO tools and supplies for production and manufacturing benches will also be featured.
As a full-line stocking distributor of test equipment, TestEquity collaborates closely with customers to recommend the best products -- available for purchase or rent -- to meet individual needs. TestEquity is known for its industry-leading warranty program, flexible financing programs and quick delivery times.
TestEquity also designs and manufacturers its own line of high-quality environmental test chambers to guarantee performance over varying temperature and humidity ranges. Made onsite in California, TestEquity chambers offer the best warranty in the industry.
Booth visitors will also have the opportunity to win gift certificates in drawings at the TestEquity booth held at show close daily. Winners do not need to be present.
For more information on AmCon, please visit: http://www.amconshows.com/fall-shows/Irving-tx/
Free attendee registration is available here.
Learn more about TestEquity at http://www.testequity.com.
About TestEquity LLC
TestEquity is a value-added distributor of test and measurement equipment and MRO tools and supplies for laboratories and electronics manufacturing, and a manufacturer of environmental chambers. In business since 1971, the company is an authorized stocking distributor for Keysight Technologies, Tektronix, Keithley, Rohde & Schwarz, Viavi, Fluke, B&K Precision, Hioki, Amprobe, Sorensen, Extech, FLIR, Magna-Power Electronics, Instek, and others. In addition to offering new equipment for sale, rental, or lease from these and other manufacturers, TestEquity provides selected pre-owned equipment that is fully restored, tested and calibrated, and backed with an industry-leading one-year warranty. TestEquity's selection of tools and supplies for electronics manufacturing, testing, and repair includes products from Weller, Kester, Indium, Desco, Hakko, Luxo, 3M, Metcal, Tech-Spray, Brady, ASG, Excelta, Metro, Tech Wear, Loctite, Scienscope, and hundreds of other top brands. TestEquity designs and manufactures environmental chambers offering the best performance and warranty in its class. With resources that include a highly trained team of product specialists and a calibration laboratory, TestEquity maintains its headquarters and manufacturing facilities in Moorpark, California, with sales offices throughout the United States, Canada, and Mexico.
Agency Contact:
Melanie Crandall
McFarland MediaWorks
+1 310 739 0955
Melanie@mcfarlandmediaworks.com

TestEquity Contact:
John Glass
Chief Marketing Officer
+1 805 498 9933, ext. 160
John.Glass@testequity.com