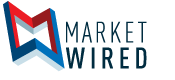 The Paper and Packaging Board Says Standout Weddings Have One Thing in Common: Paper
New Study Reveals Paper and Paper-based Packaging Help Ensure an Impactful Wedding
MCLEAN, VA--(Marketwired - September 29, 2016) - From the dress to the venue, couples have countless details to focus on when wedding planning. According to a new study1 from the Paper and Packaging Board, couples should consider putting an emphasis on the paper and paper-based packaging elements of their wedding day in order to create the most impactful and unique experience for their guests.
The study states that a majority of Americans (56%) feel personalized paper, and/or paper-based packaging helped make their own wedding or a wedding they attended a successful, enjoyable experience. These items include invitations, programs, menus, guest books, advice cards, place cards, paper decorations, photobooks, favors and wish boxes; together rated as items contributing to the overall wedding atmosphere.
Celebrity wedding planner, David Tutera, has partnered with the Paper and Packaging Board to showcase how those specific paper and paper-based packaging items can be an integral part of a show-stopping wedding.
"It's important that your wedding stands out from everybody else's," said Tutera. "It has nothing to do with how much money you spend, it has nothing to do with the venue location; it has to do with personalizing your story. And there are so many ways to do that through paper."
To create a truly unique wedding experience for your guests, Tutera recommends the following:
Personalize the wedding from the very beginning, starting with the save the date card. On the save the date offer information and background about the couple; make it something most guests wouldn't know. Follow the same approach with the invitation, as the invite is the next big moment in which the couple can continue telling guests their personalized story.
Add paper cones to the back of every chair at the ceremony. Fill them with confetti, rose petals or something personalized to throw at the end of the ceremony. On the cone, couples can write a quote they love, share a story about themselves or print the date of the wedding.
Create wish boxes for guests to insert handwritten, personalized messages and wishes for the happy couple. The couple can keep the wishes sealed in the boxes and read them to each other one year later, on their first "paper" anniversary
Use paper flowers as centerpieces, in the bridal party bouquets, as boutonnieres or as decorative backdrops throughout the venue. Paper flowers are incredibly trendy right now and are a great way to save money and draw attention and personalization to the celebration. In addition, paper flowers can double as art after the wedding day. Many couples choose to save the paper flowers from their weddings and frame them, giving them as a paper anniversary gift to hang in their homes.
Add to an outdoor celebration with paper lanterns. Paper lanterns create a great focal point and are an inexpensive way to bring festivities anywhere.
"Paper and paper-based packaging materials have the ability to make a wedding feel intimate and cozy, vibrant and loud, or anything in between," said Joan Sahlgren, public relations director for the Paper and Packaging Board. "Paper is a truly customizable element that reflects your personality as a couple and elevates your wedding day as a show-stopping event that will impress your guests."
To learn more about the Paper and Packaging Board's wedding survey results and David Tutera's advice on incorporating paper and paper-based packaging into your wedding, visit www.HowLifeUnfolds.com.
/EINPresswire.com/ -- 1 Survey conducted online July 28 - 31, 2016 in partnership with IPSOS. For the survey, a sample of 1,018 U.S. adults ages 18 and over was interviewed online, including a sample of 785 adults who say that they have had their own wedding, or attended a wedding recently.
About
The Paper and Packaging Board establishes and guides promotions designed to slow the decline in paper use and expand demand for paper-based packaging products. Almost 60 U.S. manufacturers and importers of these products collectively fund the board's efforts including the "Paper & Packaging - How Life Unfolds™" campaign.
For additional videos and tips on how to incorporate paper into your wedding, please visit http://inr.synapticdigital.com/ThePaperandPackagingBoard/StandoutWedding/
Heather Gaedtke
Cramer-Krasselt
hgaedtke@c-k.com
414-227-3505

Joan Sahlgren
Paper and Packaging Board
jsahlgren@paperandpackaging.org
703-935-5386