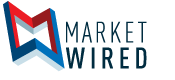 Improving Consumer Fundamentals Drives Sales Acceleration and Broadens Gains Beyond Autos: Scotiabank
/EINPresswire.com/ -- TORONTO, ON--(Marketwired - September 29, 2016) - Global car sales remained in the fast lane through the summer, advancing 8% y/y in August and lifting the year-to-date advance to nearly 6% -- the strongest gain in three years. The improvement was driven by a 20% y/y surge across Asia last month as well as by continued strong gains in Western Europe.
China has been the key driver of the acceleration in car sales across Asia this year, but purchases have also picked up through the rest of the region. Excluding China, car sales in Asia climbed 4.4% y/y in August, double the advance through July. The improvement reflects some pickup in economic activity, especially in the key high-tech sector, which lifted Taiwan's export orders at a double-digit pace for the first time since early 2015.
While global car sales have been stronger than expected this year, the acceleration in consumer spending has been much broader than just the auto sector, and is being driven by improving household fundamentals. Labour markets have gained momentum across most regions, reducing unemployment in Organization for Economic Co-operation and Development (OECD) countries to the lowest level in nearly a decade and lifting incomes at the fastest pace since the global expansion began in mid-2009. Household balance sheets also continue to be buoyed by ongoing asset price appreciation, helping to broaden the advance in overall consumer purchases.
"Consumers are increasing their market share of overall global economic activity," said Carlos Gomes, Senior Economist and Auto Industry Specialist at Scotiabank. "Looking at the global auto market, even with record sales, purchases in developed markets still remain below historical averages and significant replacement demand remains in most countries, pointing to an automotive market with further 'room to run.'"
Real non-automotive spending has been accelerating in the United States and is now advancing 3% y/y -- the fastest growth since 2006. A similar trend is also evident across Western Europe and represents a significant reversal from the declines in place from early 2008 through late 2013. The advance is even stronger in Eastern Europe, with several nations reporting increases in real non-automotive spending approaching a double-digit pace.
The improving trend in consumer activity across the globe points to an eventual upturn in production and trade. However, the rebound continues to be delayed by ongoing geopolitical, business and other uncertainties.
Other highlights:
Overall consumer spending has also broadened across Asia, advancing by more than 4% y/y.
Unemployment in OECD countries is at the lowest level in nearly a decade, boosting general consumer purchases to a near-record 62% of overall economic activity.
Across South America, some improvement in consumer spending is becoming evident, despite the ongoing recession in Brazil.
Vehicle purchases have actually advanced in seven of the past eight months in South America, with the exception of Brazil, which continues to post double-digit declines .
Passenger vehicle sales in North American weakened in August, though we expect the soft patch to be temporary as purchases are likely to pick up as economic activity gains momentum over the remainder of 2016.
Read the full Scotiabank Global Auto Report online at: http://www.scotiabank.com/ca/en/0,,3112,00.html.
Scotiabank provides clients with in-depth research into the factors shaping the outlook for Canada and the global economy, including macroeconomic developments, currency and capital market trends, commodity and industry performance, as well as monetary, fiscal and public policy issues.
About Scotiabank
Scotiabank is Canada's international bank and a leading financial services provider in North America, Latin America, the Caribbean and Central America, and Asia-Pacific. We are dedicated to helping our 23 million customers become better off through a broad range of advice, products and services, including personal and commercial banking, wealth management and private banking, corporate and investment banking, and capital markets. With a team of more than 88,000 employees and assets of $907 billion (as at July 31, 2016), Scotiabank trades on the Toronto (TSX: BNS) and New York Exchanges (NYSE: BNS). Scotiabank distributes the Bank's media releases using Marketwired. For more information, please visit www.scotiabank.com and follow us on Twitter @ScotiabankViews.
Image Available: http://www.marketwire.com/library/MwGo/2016/9/28/11G116076/Images/TWTR_GlobalAutoInfo_sep29-E-c0c72dab8a0ab6eca0c04c1fd20af44d.jpg
For more information, please contact:
Carlos Gomes
Scotiabank Economics
(416) 866-4735
carlos.gomes@scotiabank.com

For media enquiries only:
Debra Chan
Public, Corporate and Government Affairs
Scotiabank
(416) 933-2427
debra.chan@scotiabank.com