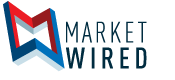 $34,000 Raised to Provide Over 70,000 Servings of Milk to Food Bank Clients
Price Chopper/Market 32 Shoppers Donate to The Great American Milk Drive
/EINPresswire.com/ -- SYRACUSE, NY--(Marketwired - September 29, 2016) - Milk is one of the most requested yet least donated items at food banks. That's why for September Hunger Action Month, Price Chopper/Market 32 will be donating $34,000 to provide over 70,000 servings of milk to people in need.
Earlier this summer, shoppers at Price Chopper/Market 32 locations across New York, Pennsylvania and New England donated money at checkouts in support of The Great American Milk Drive, raising $24,000 to provide milk vouchers to clients of several regional food banks. Price Chopper/Market 32 and dairy brand Garelick Farms contributed a matching donation of $10,000, bringing the total raised to $34,000, say drive organizers, the equivalent of more than 70,000 servings of milk!
On average, food bank clients receive the equivalent of less than one gallon of milk per person per year. This means hungry families often miss out on milk's nine essential nutrients, including protein, calcium and vitamin D.
"Dairy farmers work hard every day to produce nutritious, wholesome milk for our communities. It's a responsibility we take very seriously, so I'd like to thank Price Chopper/Market 32 shoppers for their support of The Great American Milk Drive and for helping to get milk to families in need," said Kris Brock of UNC Brock Inc. Farm in Schaghticoke, New York.
The effort was part of a national program aimed at providing highly desired and nutrient-rich gallons of milk to hungry families who need it most. The donation drive included 145 Price Chopper and Market 32 locations in New York, Pennsylvania, Massachusetts, Connecticut, Vermont and New Hampshire.
For more information on The Great American Milk Drive and to donate milk to families in your local community, visit milklife.com/give.
About Price Chopper
Based in Schenectady, NY, the Golub Corporation owns and operates 135 Price Chopper and Market 32 grocery stores in New York, Vermont, Connecticut, Pennsylvania, Massachusetts and New Hampshire. The American owned, family-managed company prides itself on longstanding traditions of innovative food merchandising, leadership in community service, and cooperative employee relations. Golub's 22,000 teammates collectively own more than 47% of the company's privately held stock, making it one of the nation's largest privately held corporations that is predominantly employee-owned. For additional information, visit www.pricechopper.com
About American Dairy Association North East
The American Dairy Association North East (ADANE) is the local affiliate of the National Dairy Council® and the regional consolidation of three promotion organizations including the American Dairy Association and Dairy Council, Inc., Mid-Atlantic Dairy Association and Pennsylvania Dairy Promotion Program. Committed to nutrition education and research-based communications, ADANE provides science-based nutrition information to, and in collaboration with, a variety of stakeholders committed to fostering a healthier nation, including health professionals, educators, school nutrition directors, academia, industry, consumers and media. Funded by dairy checkoff dollars from more than 13,500 dairy farm families in New York, New Jersey, Pennsylvania, Maryland, Delaware, and northern Virginia, ADANE works closely with Dairy Management Inc.™ to bring a fully integrated promotion program to the North East region. For more information, visit www.dairyspot.com
CONTACT:
Diana Dibble
ddibble@milk4u.org
(315) 472-9143/office; (315) 491-3913/cell