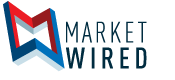 Day & Zimmermann Names Jay Crilley Vice President of Business Development for Fossil Division
/EINPresswire.com/ -- PHILADELPHIA, PA -- (Marketwired) -- 10/06/16 -- Day & Zimmermann (D&Z), the century-old, family-owned provider of construction and engineering, staffing and defense solutions for leading corporations and governments around the world, today announced Jay Crilley its Vice President of Business Development, Fossil. In his new role Crilley will be responsible for supporting Day & Zimmermann's fossil power customers nationally.
Crilley brings nearly 30 years of experience in the fossil industry to Day & Zimmermann. Prior to joining D&Z he spent five years as Vice President for a manufacturer of air quality technology for fossil plants. Crilley started his career as a Plant Engineer and Projects Manager at A/C Power Colver Operations. He was responsible for plant operations, maintenance, and management of outside contractors and vendors. Crilley holds a B.S. in Mechanical Engineering Technology from the University of Pittsburgh and is a Registered Professional Engineer in Pennsylvania.
ABOUT DAY & ZIMMERMANN
Founded in 1901, Day & Zimmermann is a family-owned company with a workforce of over 50,000 specializing in construction & engineering, staffing and defense solutions for leading corporations and governments around the world. Operating from more than 150 worldwide locations with 2.7 Billion USD in revenue, Day & Zimmermann is currently ranked as one of the largest private companies in the U.S. by Forbes. Headquartered in Philadelphia, PA, our first work was to develop "Betterment Reports" that helped modernize American factories. Today, we are still in the business of betterment -- maintaining the nation's power infrastructure, protecting American freedoms and driving technological advancements around the world. We do what we say.® http://www.dayzim.com
Company Contact:
Steve Wanczyk
Braithwaite Communications
Day & Zimmermann
215-564-3200 ext. 114
swanczyk@gobraithwaite.com