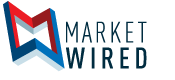 Evans Brewing Company Announces Opening of Its First Restaurant, The Public House, in Orange County, California
The Public House by Evans Brewing Company Opens Its Doors in Downtown Fullerton, California
/EINPresswire.com/ -- IRVINE, CA -- (Marketwired) -- 10/04/16 -- Evans Brewing Company (OTCQB: ALES), a producer of award-winning premium craft beers, today announced the opening of its first branded restaurant, The Public House, in the SOCO District of downtown Fullerton, California. At The Public House, customers will be able to sample a wide variety of the company's ales and lagers along with a comprehensive food menu that includes brick oven hand pulled flatbreads, house ground rib eye and pastrami blend hamburgers, artisanal sandwiches, seasonal soups and salads, appetizers, sides and desserts.
After a series of successful soft opening events last week, The Public House will be open to the public beginning today. Operating Orange County's oldest craft brewery, Evans Brewing Company is now able to present a variety of its ales and lagers to craft beer enthusiasts in its own Evans-branded location. The company also currently supplies retail locations, including restaurant chains, markets, liquor stores, delis and businesses, in 7 western states.
"The opening of our first restaurant, The Public House by Evans Brewing Company, is a major milestone for the company," said Evan Rapport, Chief Operating Officer for Evans Brewing Company. "Our soft opening events were very successful, and we are ready to introduce the dining and drinking public to our version of a restaurant and tasting room.
"We strongly believe that diners will be impressed with the quality of food presented by our head chef and kitchen staff, which all pair nicely with our craft beer offerings. We invite anyone who enjoys quality craft beer, craft cocktails and great food to visit The Public House soon," Mr. Rapport added.
The Public House décor prominently features Evans Brewing artwork that highlights the brand's Orange County and California roots.
Beginning this week, The Public House will be open from 4:00 pm to 10:00 pm Pacific time Sunday through Wednesday and 4:00 pm to 1:00 am Pacific time Thursday through Saturday.
To see the full range of Evans branded products, including core year-round offerings, seasonal beers, and special releases, please visit http://www.evansbrewco.com/thebeer#beer.
About Evans Brewing Company, Inc.
Evans Brewing Company (www.evansbrewco.com) develops and distributes premium craft brands including a superior line of lagers and ales that have been honored with over 20 international awards. Operating the oldest brewery in Orange County, California, Evans Brewing supplies restaurants, retailers and beer drinkers across 7 western states. The company's future plans include additional brewing and tasting locations, additional restaurants, broader product distribution, and potentially an expansion of the beer brands currently under management. For more information on our beers, please visit http://www.evansbrewco.com/thebeer#beer. For questions about the company, please email us at investors@evansbrewco.com.
Follow Evans Brewing Company:
Facebook - https://www.facebook.com/EvansBrewCo
Instagram - https://www.instagram.com/evansbrewingco/
Twitter - @EvansBrewCo
Forward-Looking Statements
This press release may contain statements, estimates or projections that constitute "forward-looking statements" pursuant to the safe harbor provisions of the U.S. federal securities laws. Generally, the words "believe," "expect," "intend," "estimate," "anticipate," "project," "will" and similar expressions identify forward-looking statements, which generally are not historical in nature. Forward-looking statements are subject to certain risks and uncertainties that could cause actual results to differ materially from Evans Brewing Company's historical experience and present expectations or projections. These risks include, but are not limited to, changes in general economic, business and political conditions, developmental delays or disruptions inherent with new products, and risks of reduction in revenue from the elimination of existing and potential customers due to consolidation or new laws or regulations affecting the craft brewing industry, and other risks detailed in Evans Brewing Company's filings with the Securities and Exchange Commission ("SEC"), including the "Risk Factors" sections of our filings, and subsequent SEC filings. You should not place undue reliance on forward-looking statements, which speak only as of the date they are made. Evans Brewing Company expressly disclaims any obligation or intention to publicly update or revise any forward-looking statements unless otherwise required by law.
Evans Brewing Company
Andrew Beyer
714-443-0099
investors@evansbrewco.com