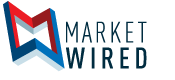 AstaReal Group Global Scientific Ambassador & Medical Advisor Dr. Robert Corish to Discuss Benefits of Natural Astaxanthin on Healthy Aging at SupplySide West 2016
/EINPresswire.com/ -- LAS VEGAS, NV and SEATTLE, WA -- (Marketwired) -- 10/05/16 -- SupplySide West -- The AstaReal Group, a global pioneer and expert in natural astaxanthin cultivation, R&D and clinical science, today announced that Global Scientific Ambassador & Medical Advisor Dr. Robert Corish will lead a VENDORBRIEF discussion regarding new science indicating that natural astaxanthin alleviates fatigue by improving muscle function, increasing aerobic power, and reducing lactic acid accumulation during SupplySide West 2016, being held October 4-8, at Mandalay Bay, Las Vegas. "AstaReal Astaxanthin Combats Fatigue: A New Twist on Healthy Aging," will occur Thursday, October 06, 4:30 PM - 5:20 PM- Level 1, Bayside Hall D, Booth UU111.
The AstaReal Group appointed Dr. Corish to further strengthen their commitment to educate the world about natural astaxanthin´s outstanding benefits for human health and unlimited potential within preventative health care. Dr. Corish is proud to be associated with AstaReal® as it is the most clinically studied brand of natural astaxanthin and the AstaReal Group is recognized as the authority in human clinical studies. He'll share how AstaReal astaxanthin is a super-potent anti-inflammatory and selective mitochondrial nutrient that is effective in reducing fatigue and promoting healthful vitality and why suppliers should choose AstaReal for their formulations.
Dr. Corish obtained a Medical Doctorate (M.D.) at the University of Miami, Florida. He is Board Certified in Anesthesiology & Pain Management, trained in Clinical Toxicology, and is recognized as an expert in Preventative Medicine with extensive expertise in natural astaxanthin.
As the market's leading brand of natural astaxanthin, the AstaReal Group continues to differentiate themselves through their commitment to investing in on-going research activities. In addition, the Group has established other initiatives that are in line with their corporate philosophy of making the world healthier with natural astaxanthin. These include community health and wellness programs, a global symposium focusing on natural astaxanthin and sponsorship grants for groups and individuals.
About SupplySide West
Hosted by Informa Exhibitions, this annual tradeshow and educational forum is the finished product manufacturer's gathering place for top performers, trends, scientific advances and networking. SupplySide West is all about the exploration, discovery, innovation and marketing strategy around the development of finished consumer goods that drive the global business economy. For more information, visit www.supplysideshow.com.
About AstaReal Group
AstaReal Group is a fully owned subsidiary of Fuji Chemical Group and global pioneers in natural astaxanthin cultivation, R&D and clinical science. For more information, please visit www.astarealusa.com
Media Contact:
Jeff Denenholz
For AstaReal
206-437-9810
Email Contact