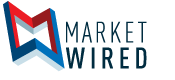 Choose Rain, Inc. New Contracts Subject to Our Exclusive License Agreement With Cloudburst
/EINPresswire.com/ -- ORMOND BEACH, FL -- (Marketwired) -- 10/05/16 -- Choose Rain, Inc. (OTC PINK: CHOS) announces today that Cloudburst Distribution Pty Ltd (Cloudburst) has entered into a joint project with the Great Northern Distillery, The Kimberly Rum Company and Canefire Rum. Cloudburst is a recent amalgamation of a group of companies with multiple products, all of which are subject to the terms of the previously announced Exclusive License Agreement between Cloudburst and CHOS.
This partnership will facilitate the low cost, high quality production of the Herbal Tinctures, Tea Tinctures and CBD Infused Tinctures and will allow their immediate supply to CHOS. These products are available exclusively through CHOS and their affiliated sales agents. The partnership will also allow the Copper Penny Distillery's unique Elite 100 Club to begin their supply exclusively throughout the USA through CHOS. This subscription based company will produce limited edition, limited batch runs of Whiskey, Rum, Vodka, Brandy and Gin using copper from different ages and using advanced aging techniques to flavor the finished products all presented in deluxe designer bottles.
The Copper Penny Distillery will have the production capacity to supply CHOS with over 30,000 bottles over the next 12 months, worth of $5 million and expanding to 100,000 bottles in year two worth over $15 million. The Elite 100 Club will also be releasing a Connoisseur Magazine subscription available worldwide, showcasing all of the products available. CHOS is poised and prepared to receive these products with efficient and dedicated sales agents in place nationwide. Samples will be dispatched within the next few weeks to major distributors and core sales agents.
On the September 15, 2016 press release, CHOS made the following statement about our CBD infused products, "We see it as a miracle medical cure for all that ails you including arthritis, seizures, acne, depression, even cancer and more." While there is substantial testimony that certain mixtures of herbal products have been effective in curing or reducing the effects of cancer and other ailments, we cannot claim that they will cure cancer so we retract that statement in our earlier news release.
"Herbal products, CBD infused products, tinctures and, now, limited edition spirits will all combine to provide revenues to CHOS through their Exclusive License Agreement," said Larry Curran, CEO of Choose Rain, Inc.
Statement as to Forward-Looking Statements
Certain statements in this release that are not historical facts are "forward-looking statements" within the meaning of the Private Securities Litigation Reform Act of 1995. Such statements may be identified by the use of words such as "anticipate," "believe," "expect," "future," "may," "will," "would," "should," "plan," "projected," "intend," and similar expressions. Such forward-looking statements involve known and unknown risks, uncertainties and other factors that may cause the actual results, performance or achievements of the Company to be materially different from those expressed or implied by such forward-looking statements. The Company's future operating results are dependent upon many factors, including but not limited to the Company's ability to: (i) obtain sufficient capital or a strategic business arrangement to fund its expansion plans; (ii) build the management and human resources and infrastructure necessary to support the growth of its business; (iii) competitive factors and developments beyond the Company's control; and (iv) other risk factors. We assume no obligation to update the information contained in this news release.
Larry Curran
President and CEO
Choose Rain, Inc.
Larry@ChooseRain.com