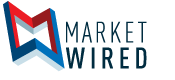 Earth Alive to Ship Soil Activator(TM) Microbial Biofertilizer for Trials Ordered by Leading Agriculture Multinational in Newly Registered Honduras
/EINPresswire.com/ -- MONTREAL, QUEBEC -- (Marketwired) -- 10/05/16 -- Earth Alive Clean Technologies Inc. (CSE: EAC)(CSE: EAC.CN) ("Earth Alive" or the "Company"), a leading developer and manufacturer of state-of-the-art microbial technology-based products, is pleased to announce that next week it is shipping its biofertilizer, Soil Activator™, for crop trials in Honduras. Honduras is a major exporter of agricultural products: it is the second largest coffee producer in Central America, and has a strong presence in banana, palm oil, sugar cane and other fruit markets like pineapple and melon.(1) Coffee, banana, and oil palm exports alone exceeded US$1.3 billion in 2013. The Company's Soil Activator™ product - a patent-pending and organic-compliant microbial biofertilizer designed to produce more vigorous plants and higher yields by improving nutrient availability in the soil - recently received registration approval in Honduras (see press release dated August 29, 2016) making these crop trials possible.
One of the largest agricultural multinational corporations in North America will be trialing Soil Activator™ on bananas and pineapple. This undisclosed agricultural multinational is also in the process of establishing 1000 ha of land in Honduras for the production of organic pineapple. In addition to this company's work, Soil Activator™ will also be trialed by growers of all scales on a wide range of major crops such as bananas, pineapples, oil palm, coffee, and other fruits and vegetables. All field trials in Honduras are being led and facilitated by Earth Alive's sales and distribution partner, Brenntag Latin America.
"The registration of Soil Activator™ in Honduras makes it possible for us to enter this exciting agricultural market. The fact that we are entering the market through field projects with a large agricultural multinational is an excellent way to get started," stated Michael Warren, VP of Ag Operations for the Company. "Global agriculture is looking for innovative ways to improve the sustainability of growing our food," Mr. Warren continued. "Soil Activator™ offers growers the potential to manage their soil fertility more efficiently, increasing farm productivity with a smaller environmental footprint. This also benefits small-scale growers who may be in greatest need of a stable economic situation - our work in Honduras represents a giant opportunity to build on our experience with micro-producers such as the BANELINO cooperative in the Dominican Republic (press releases dated May 13, 2015 and January 18, 2016)."
Ms. Paola Correal, Director of Ag Operations for the Company concluded by saying, "Like many of the Central American countries where we have operations, the agriculture sector in Honduras is vital for national development and employment. Almost 30% of the country's land is used for agriculture, and millions of Hondurans work in the coffee industry alone.(2,3) Much of this land is farmed by small holders, and the success of our sales strategy in Honduras will depend on working closely with the cooperatives and networks that serve those farmers."
Sources:
(1) FAO www.fao.org, online: http://faostat.fao.org/desktopdefault.aspx?pageid=342&lang=en&country=95
(2) FAO www.fao.org, online: http://faostat3.fao.org/browse/area/95/en
(3) Higher Grounds www.highergroundstrading.com, online: http://www.highergroundstrading.com/29/honduras
About Earth Alive Clean Technologies:
Earth Alive aims to be a key player in world markets of environmentally sustainable industrial solutions. The company works with the latest innovations in microbial technology to formulate and patent innovative products that can tackle the most difficult industrial challenges, once only reserved to environmentally harmful chemicals and additives. The company is focused on environmental sustainability in 1) dust control for the mining industry, and 2) the agriculture industry.
For additional company information, please visit: www.earthalivect.com
The CSE has neither approved nor disapproved the contents of this press release. The CSE does not accept responsibility for the adequacy or accuracy of this release.
Forward-Looking Information
Except for statements of historical fact, this news release contains certain forward-looking statements within the meaning of applicable securities law. Forward-looking statements are frequently characterized by words such as "plan", "expect", "project", "intend", "believe", "anticipate", "estimate" and other similar words, or statements that certain events or conditions "may" occur. Although Earth Alive believes that the expectations reflected in the forward-looking statements are reasonable, there can be no assurance that such expectations will prove to be correct. Such forward-looking statements are subject to risks and uncertainties that may cause actual results, performance or developments to differ materially from those contained in the statements. Except as required under applicable securities legislation, the Company undertakes no obligation to publicly update or revise forward-looking information, whether as a result of new information, future events or otherwise.
Contacts:
For media information and interview requests:
Earth Alive Clean Technologies Inc.
Mr. David Gilmour
514-814-2899
dgilmour@earthalivect.com
www.earthalivect.com

For investor relations:
Mr. Frederick Chabot
438-863-7071
frederick@contactfinancial.com