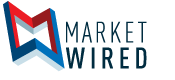 Versus Systems Appoints Kelsey Chin as Corporate Secretary
/EINPresswire.com/ -- VANCOUVER, BRITISH COLUMBIA -- (Marketwired) -- 10/05/16 -- Versus Systems, Inc. ("Versus" or the "Company") (CSE: VS)(FRANKFURT: BMVA) is pleased to announces the appointment of Ms. Kelsey Chin, CPA as Corporate Secretary of the Company. Kelsey, a Chartered Professional Accountant, brings over 12 years' experience acting as both CFO and Corporate Secretary of numerous publicly listed companies primarily in the mining, technology, and medical investment sectors. Throughout her extensive experience, Kelsey has been responsible for all aspects of financial reporting, corporate governance, mergers and acquisitions, and financings.
Kelsey will be replacing Leah Hodges, who has resigned as Corporate Secretary. The Company welcomes Kelsey to the team and wishes to thank Leah for her services and support over the years and wishes her the best in her future endeavors.
About Versus
Versus, a Nevada corporation with offices in Los Angeles, is developing a software platform that allows video game publishers and developers to offer prize-based matches and tournaments of their games. This proprietary technology is currently being integrated into select games that are expected to be in market in Q1 2017.
Reader Advisory
The Canadian Securities Exchange has not reviewed, nor approved the content of the contents of this news release.
Contacts:
Versus Systems, Inc.
Brandon Boddy
(604) 787-1432
brandon@versussystems.com