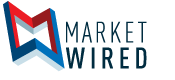 Axios Mobile Assets Provides Operational Update for the Third Quarter
Expansion With Largest Customer Continues
/EINPresswire.com/ -- MISSISSAUGA, ON -- (Marketwired) -- 10/05/16 -- Axios Mobile Assets Corp. (TSX VENTURE: AXA) ("Axios" or the "Company") is pleased to provide an operational update for the third quarter ending September 30, 2016.
Q3/16 Operational Highlights
Secured $3 million loan for working capital and general corporate purposes, and an additional $2 million loan to build tooling to increase pallet production capacity;
Pallet issuances (rentals) estimated to increase by approximately 85% over the previous quarter due to the start of the implementation of our largest egg vendor contract that was announced on May 26, 2016;
Completed roll-outs for the Company's largest retailer's U.S. Mid-West and North-East regions;
Expanded into the Company's largest retailer's U.S. South-East and South-Central regions;
Secured lease for new pallet washing facility in Atlanta area, and;
Began pilot of active pallet sensors, which will enable the Company to track and trace actionable data for clients' products through the supply chain.
"The third quarter's operational milestones generated increased interest in Axios from customers and prospects," said Richard MacDonald, Axios' President and CEO. "Our ability to secure capital allowed us to meet some of the increasing demand for our products, and we are confident that we can continue to drive revenue growth and improve operational efficiency in Q4 and beyond."
Q3/16 Operational Detail
The Company secured a $3 million loan on July 22nd, 2016, which financed working capital and general corporate expenses as the Company drove increases in its pallet issuances and expanded its pallet issuances to new customers and regions. The Company expects that the number of pallet issuances in Q3 will increase by approximately 85% over the previous quarter.
During Q3, the Company also secured a $2 million loan from Export Development Canada. Loan proceeds will be used for additional tooling that will increase production capacity, a new assembly line, and for equipment needed to open additional pallet wash facilities. The Company expects that these expenditures will lay the foundation for continued growth and help Axios drive toward profitability in the future.
One of the main drivers for adoption in recent months, as cited by both egg vendors and retailers, has been the Safe Quality Foods ("SQF") certification the Company received for the wash/sanitization process at the Ohio wash facility (announced April 14th, 2016), which ensures a bio-secure pallet delivered to the Company's client production sites. The certification was granted following a third-party audit of the sanitization process and facility in Ohio, and the Company plans to seek SQF certification at each new wash facility it opens to ensure consistency of biosecurity qualifications across its entire pallet pool. Axios has the only pooled pallet service and offering to wash/sanitize its pallet after each and every use.
With the roll-out of the Mid-West and North-East regions completed, Axios is now driving into the South-East and South-Central regions of the United States. All of Axios' largest retailer's Distribution Centres in these areas are supplied by vendors currently under contract to Axios. Therefore, as the Company continues its expansion into these areas, it expects that all additions to the Axios pallet inventory will quickly flow into the circulation and begin producing revenue.
Axios has secured a lease in the Atlanta area and is working to install wash/sanitization equipment at that facility. Once operational, this will be the third wash/sanitization facility being used by Axios, in addition to two existing facilities in Ohio and Pennsylvania, which service the Mid-West and North-East regions respectively. Axios plans to begin the process of opening additional wash/sanitization facilities in both Texas and Florida after Atlanta is operational. Having additional wash facilities will decrease the average mileage required to fulfill each pallet rental, which the Company expects will result in an increase in the frequency of pallet rentals and a decrease in logistics expense per rental.
The steps taken during Q3 - specifically, borrowing to invest in production equipment and to work to open additional wash facilities -- are consistent with management's goals to reduce pallet production costs and logistics expenses as the Company works toward achieving profitability in the future.
Product Updates
The product and service offering has been and continues to be met with highly favourable reaction, and the conversion of the egg producers to the Axios Solution has been steady and ongoing. Axios now has 10 service agreements in place with fresh egg producers in the U.S. Axios has captured 4 of the top 5 and 10 of the top 40 largest U.S. egg vendors.
One of the key components of value of the Axios solution is the mitigation of risk to cold chain products as they are transported through the supply chain. The Company's process of sanitizing pallets after each use decreases the risk of food-borne illness and assists in the production location's bio-security efforts and protocols against the spread of pathogenic diseases like avian influenza. This also improves the safety and stability of the supply chain for retailers who manage a large and complex vendor base for their supply of cold chain food products.
Building upon the availability of actionable data and the Axios Internet of Things ("IoT") Solution, Axios has begun introducing an active sensor into the pallet and is currently piloting a trial at one of its contracted vendors. The sensor is expected to provide impactful measurements and readings of data such as shock, vibration, and temperature, and it has the potential to replace the RFID functionality that currently manages the track and trace element of the pallet service. It is also expected to provide the data points for carbon credit measurement, in keeping with the Axios carbon protocol (VM0020).
Upon successful completion of the active sensor pilot, data services will be sold as a premium to the base rental rate on a per pallet rental basis and the Company believes that the data and software services, in combination with its pallet pooling and logistics services, will be a future driver of growth and profitability for the Company.
About Axios Mobile Assets
Axios Mobile Assets Corp. is a supply chain logistics company that is rapidly becoming a key supplier of pooled pallets, primarily to the perishable food industry. The Company's proprietary pallet-based tracking and information system delivers actionable data to help improve supply chain visibility and food safety. Unique attributes of the system include lower total cost, high biosecurity standards, real-time data and lighter weight. Axios is the only pallet pooler in the world with SQF certification in the Provision of Sanitation and Hygiene Services category.
Further information concerning the Company can be found at www.axiosma.com and www.sedar.com.
Forward-Looking Statements
Certain information set out in this news release constitutes forward-looking information. Forward looking statements are often, but not always, identified by the use of words such as "seek", "anticipate", "plan", "continue", "estimate", "expect", "may", "will", "intend", "could", "might", "should", "believe" and similar expressions. In particular, this news release contains forward-looking statements in respect of among other things, the Company's estimate of pallet issuances increasing by 85% over the previous quarter, the Company's ability to drive revenue growth, reduce expenses and achieve profitability in the future, the Company's ability to build new pallets and to quickly flow those new pallets into circulation to produce revenue, the opening of additional wash facilities in Atlanta, Texas and Florida, plans to seek SQF certification at each new wash facility, the impact of additional wash facilities as it relates to decreasing mileage, increasing frequency of pallet rentals and decreasing logistics expenses per rental, the impact of the Company's investments in production equipment and wash facilities as it relates to decreasing pallet production costs and logistics expenses, the ability of the Company's active sensor to provide measurements, to replace RFID functionality and to provide data points for carbon credit measurement upon completion of the initial pilot, and the potential for the Company to earn revenue from software and data services upon completion of the pilot of its active sensors. In addition, the Company has a history of net losses and negative working capital. The Company's continued viability, therefore, is dependent on its ability to drive improvements in operating efficiency going forward to achieve profitability, and on its ability to continue to secure new financing to fund operations until profitability is achieved. Forward-looking statements are based upon the opinions and expectations of management of the Company as at the effective date of such statements and, in certain cases, information provided or disseminated by third parties. Although the Company believes that the expectations reflected in such forward-looking statements are based upon reasonable assumptions, and that information obtained from third party sources is reliable, they can give no assurance that those expectations will prove to have been correct. Readers are cautioned not to place undue reliance on forward-looking statements included in this document, as there can be no assurance that the plans, intentions or expectations upon which the forward-looking statements are based will occur. By their nature, forward-looking statements involve numerous assumptions, known and unknown risks and uncertainties that contribute to the possibility that the predictions, forecasts, projections and other forward-looking statements will not occur, which may cause actual results in future periods to differ materially from any estimates or projections of future performance or results expressed or implied by such forward-looking statements. These risks and uncertainties include, among other things, risk factors set forth in the Company's Management's Discussion and Analysis for the period ended June 30, 2016 under the heading "Risk Factors", a copy of which is filed on SEDAR at www.SEDAR.com. Readers are cautioned that this list of risk factors should not be construed as exhaustive. These statements are made as at the date hereof and unless otherwise required by law, the Company does not intend, or assume any obligation, to update these forward-looking statements.
NEITHER THE TSX VENTURE EXCHANGE NOR ITS REGULATION SERVICES PROVIDER (AS THAT TERM IS DEFINED IN THE POLICIES OF THE TSX VENTURE EXCHANGE) ACCEPTS RESPONSIBILITY FOR THE ADEQUACY OR ACCURACY OF THIS NEWS RELEASE
CONTACT:
Richard MacDonald
President & CEO
Email Contact
877-762-9467 x601

Peter Murray
Shareholder Contact
Email Contact
778-839-8382