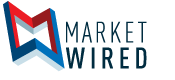 Versatile Announces Director Resignation
/EINPresswire.com/ -- SEATTLE, WASHINGTON -- (Marketwired) -- 10/04/16 -- Versatile Systems Inc. (TSX VENTURE: VV) today announced that John Hardy has resigned as a Director, effective September 30, 2016. Mr. Hardy had previously resigned as a Director and Officer of all subsidiaries and affiliates of Versatile Systems Inc. in December 2013.
About Versatile
Versatile is a multi-disciplinary technology company with solutions across the mobile software and hardware landscape. The company's products are utilized by Fortune 500 retailers, as well as large and small distribution companies representing grocery, dairy, beverage and consumer packaged goods. For more information please visit www.versatile.com.
Forward-Looking Statements
This document may contain forward-looking statements relating to Versatile's operations or to the environment in which it operates, which are based on Versatile's operations, estimates, forecasts and projections. These statements are not guarantees of future performance and involve risks and uncertainties that are difficult to predict or are beyond Versatile's control. A number of important factors including those set forth in other public filings could cause actual outcomes and results to differ materially from those expressed in these forward-looking statements. Consequently, readers should not place any undue reliance on such forward-looking statements. In addition, these forward-looking statements relate to the date on which they are made. Versatile disclaims any intention or obligation to update or revise any forward-looking statements whether as a result of new information, future events or otherwise.
The TSX Venture Exchange has not reviewed and does not accept responsibility for the adequacy or accuracy of this release. © 2016 Versatile Systems Inc. All rights reserved.
Contacts:
Versatile Systems Inc.
Andrew Lynch
President
(425) 778-8577
inquiries@versatile.com