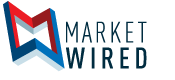 MOD Pizza Debuts Customer-Crafted Fall Offering
The Petra Takes the Crown in Nationwide Search for Next Seasonal Pizza
/EINPresswire.com/ -- SEATTLE, WA -- (Marketwired) -- 10/05/16 -- The search for the next great pizza creation is over. MOD Pizza, the pioneer of fast casual pizza and the fastest growing restaurant chain in the United States, today unveiled its fall pizza offering -- the Petra -- that was entirely conceptualized by one of MOD's most avid fans. The Petra features a vibrant pesto base and is topped with mozzarella and feta cheeses, fresh arugula, artichokes, hearty bacon and spicy jalapeños.
The Petra is a result of a nationwide contest in which MOD customers submitted their own pizza recipes -- more than 600 -- in the hopes of their creation being selected as the next seasonal offering. Named for MOD superfan Petra of Colorado Springs, Colo., the special fall pizza is available now through the end of the year at all of MOD's more than 160 locations nationwide.
"The Petra first caught our eye due to the fantastic green hues of the pesto and arugula, dark browns of the bacon and vibrant whites provided by the feta cheese," said Brian Figler, culinary manager at MOD Pizza. "The unique combination of these ingredients is delicious -- the earthy pesto, the peppery arugula and salty bacon contrast nicely with the bright flavor of artichoke hearts, the sharp bite of jalapeños and the creamy saltiness of MOD's feta cheese. This is a great tasting pizza truly made-on-demand."
In addition to the Petra, MOD will add two seasonal vegetables -- roasted corn and roasted kale -- to its growing list of more than 30 toppings; both will be available through December 31. All of MOD's classic, artisan-style pizzas are handcrafted on-demand with fresh-pressed dough and cooked in an 800-degree oven in just minutes. Pizzas and salads are always one price -- regardless of toppings! MOD also offers milkshakes, house-made iced teas and lemonades and local craft beer and wine, where available.
MOD currently has locations in Arizona, California, Colorado, Idaho, Illinois, Kentucky, Maryland, Michigan, Missouri, New Jersey, North Carolina, Oregon, Pennsylvania, South Carolina, Texas, Virginia, Washington and Wisconsin with plans to open more than 40 additional stores before the end of the year. MOD is also continuing to expand overseas, having opened its first international location in the United Kingdom in June. For more information about MOD Pizza, please visit www.modpizza.com.
ABOUT MOD PIZZA
The pioneer of the fast casual pizza segment, MOD Pizza was founded in Seattle in 2008 by entrepreneurs Scott and Ally Svenson. MOD's individual artisan-style pizzas and salads are made on demand, letting customers choose whatever they like from over 30 toppings, all for one set price. At the core of MOD is a purpose-led culture that's committed to being a force for good in the community -- creating not only a cool place to eat, but an inspired place to work. MOD was recently ranked as America's fastest growing chain restaurant by Technomic; earned a spot on the Inc. 5000 list as one of American's fastest-growing private companies in 2015 and 2016; and was recognized by Fortune as one of the 20 best workplaces in retail for its progressive hiring practices and career-growth opportunities. MOD has over 160 locations across 18 states and the U.K. To learn more, visit modpizza.com.
Media Contact:
Seth Grugle
ICR for MOD Pizza
seth.grugle@icrinc.com
646-277-1272