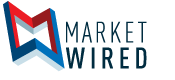 TerrAvion and PastureMap Partner to Deliver Aerial Imagery and Grazing Management Tools to Land Managers
Combining a Powerful Grazing Management Platform With an Up-to-Date Imagery Program Helps Graziers Get the Most Out of Their Fields
/EINPresswire.com/ -- SAN LEANDRO, CA -- (Marketwired) -- 10/05/16 -- TerrAvion, an aerial imagery provider that helps farms improve yield and revenue, announced today that it has formed a partnership with PastureMap, an intuitive grazing management platform that helps ranchers save time, streamline record keeping, and measure what matters. The partnership will deliver up-to-date and high resolution imagery in a versatile grazing management platform.
Across the United States, graziers and other rangeland managers have used PastureMap to make their jobs easier. At a recent visit in Sun City, Kansas, Brian Alexander of the Alexander Ranch spoke of how PastureMap made ranching math easy by automatically calculating important statistics like Animals Days/Acre and Rest Days, calculations that would have otherwise required pencil and paper.
Combined with TerrAvion's imagery, ranchers can better measure the effects of their management decisions, whether it is to track the spread of invasive weeds, monitor irrigation efficiency, differentiate between bare and covered ground, and measure pre- and post- grazing activity -- right from their desk or in the field.
In addition to forage and livestock tracking applications, public lands managers have used PastureMap and TerrAvion to measure how ecosystems change over time. Says Jared Lewis of the Solano Land Trust and SF Bay NERR, "The TerrAvion and PastureMap platforms have allowed us to scale our rangeland and ecological monitoring programs to cover several thousand acres of regional open space and agricultural land. More importantly, we are able to track environmental change and management actions with greater precision and accuracy."
Empowering ranchers and land stewards through record keeping and imagery is but one goal of the partnership. The other is to create a collaborative environment in which new innovation can be shared. Imagery and records can be shared with the NRCS and the partnership's network of industry experts. By building a community and encouraging a sharing of ideas, new innovations can be communicated across the industry.
Robert Morris, founder and CEO of TerrAvion, said, "TerrAvion imagery enables greater yields, greater sustainability, and more profit for growers. When we started talking with the PastureMap team, it was clear that by partnering we could deliver complementary technology to the ranching community. PastureMap's passion for bringing efficient grazing systems within reach of all animal husbandry is 100 percent in line with TerrAvion's mission, and we are proud to be a partner."
Christine Su, founder and CEO of PastureMap, said, "We're excited about TerrAvion's capability to bring very high resolution, current imagery to our ranchers. For serious graziers who are monitoring the effects of their management throughout the season, having up-to-date overhead imagery of your pastures is a big value-add. The ability to track what you do on PastureMap, and then monitor the effects of your management with TerrAvion's imagery, is a powerful combination that just makes sense."
TerrAvion and Pasture work on iPhone, iPad, Android and web. To learn more, visit www.pasturemap.com or www.terravion.com.
About PastureMap
PastureMap is a grazing management platform that uses intelligent mobile records, combined with aerial imaging, soil maps, rainfall data, and a community of master graziers to help ranchers improve grazing practices. Among its many features, PastureMap can help ranchers to map and subdivide pastures, record herd and animal weights, and plan water and infrastructure points. PastureMap has 2,000+ users in 10 countries, and partnerships underway with USDA NRCS and the New Zealand government. For more information, visit www.pasturemap.com or contact andrea@pasturemap.com
About TerrAvion
TerrAvion helps farms take a high-tech approach to improving yield and revenue, with the first cloud-based aerial imaging and data analytics service for agriculture. TerrAvion provides growers from small family farms to the largest agribusinesses with current images and data that accurately detail the conditions of every acre, helping identify problems early before they impact yield. Founded in 2013, TerrAvion's investors include Y Combinator and FundersClub. For more information, visit www.terravion.com or follow @TerrAvion.
Image Available: http://www2.marketwire.com/mw/frame_mw?attachid=3064198

Contact:
Michelle Faulkner
Email Contact
617-510-6998