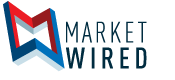 Automodular Provides Update on Normal Course Issuer Bid
/EINPresswire.com/ -- PICKERING, ONTARIO -- (Marketwired) -- 10/04/16 -- Automodular Corporation ("Automodular") (NEX: AM.H) reports that it has entered into an automatic share purchase plan ("ASPP") with its designated broker. The ASPP allows for purchases of common shares under the Company's current normal course issuer bid ("NCIB") at times when the Company ordinarily would not be active in the market due to its own internal trading black-out periods or under applicable Canadian securities laws. Pursuant to the ASPP, which expires at the end of day on November 7, 2016, the Company has instructed the designated broker to make purchases of common shares with certain instructions which are subject to specified limits, including price, volume and frequency, as set out in the ASPP. Within these specified limits, the designated broker has discretion with respect to the purchase of the shares under the NCIB during the black-out period in accordance with the rules of the TSX Venture Exchange.
Neither the TSX Venture Exchange nor its Regulation Services Provider (as that term is defined in the policies of the TSX Venture Exchange) accepts responsibility for the adequacy or accuracy of this release.
Contacts:
Automodular Corporation
Christopher S. Nutt
President, CEO and CFO
(905) 420-0200
invest@automodular.com